View the article online at http://citywire.co.uk/money/article/a473058
Smart Investor: how to forecast a company's future performance
Beware relying on complicated predictions of the future, writes Citywire's Smart Investor, who uses a simple forecasting tool.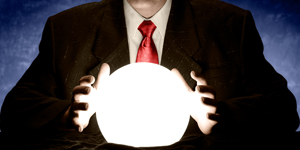 Beware relying on complicated predictions of the future, writes Citywire's Smart Investor, who uses a simple forecasting tool.
Forecasts are everywhere. Turn on the news and someone is telling you what GDP (gross domestic product) growth will be. The papers are filled with predictions on how warm the earth will be in 200 years. There are even guesstimates on how long people will live if medicine continues to develop at the extraordinary pace of the last couple of centuries.
Indeed it seems as though the only people who do not make predictions or forecasts are Mervyn King and his team at the Bank of England. They have apparently given up on forecasting future inflation; what's the point if interest rates are super glued to 0.5% and will not go up even if we experience hyperinflation?
Reliance on crystal ball
However there is no industry more full of predictions than the investment industry. Let me be clear; I am not criticising the idea of forecasting, but I am questioning the extent to which it is relied upon when making important decisions. Moreover, from my experience a great number of predictions are wrong because they over-complicate the issue. They try to predict revenues, margins, overheads, net profit, cash flow and many other areas; if one is slightly out then it can skew the final figure quite substantially.
This may at first appear to be a slightly unconventional attitude to hold. After all, you can either look at what a company has done, is doing or is going to do (or a combination of all three) before deciding whether or not to invest in it. Regular readers of this column will know that I focus on past performance of a company through spending vast amounts of my time checking through company accounts. However I also make a simple, quick and effective prediction as to the future performance of a company – something you can easily replicate without requiring vast amounts of time or knowledge.
Uncertainty
My central aim when investing is to buy good businesses at fair prices. Part of the decision on what constitutes a fair price involves forecasting the future performance of the business. However, any forecast must include a proviso that the future is incredibly uncertain and will inevitably throw up challenges and difficulties (as well as opportunity and profit potential) which it is impossible to predict.
It is for this reason that the forecasts I make are only a part of the process of deciding whether a company is fairly priced. Furthermore any forecasts must take into account not only recent company performance but performance over at least the preceding five years because it is only through including five years or more that you will gauge how the company can perform in differing economic circumstances. It also allows any accounting window dressing to be flushed out.
So, onto the mechanics of forecasting.
Keep it simple
In my view the simplest and easiest way to forecast future net profit is to take a weighted average of the previous five years' net profit. For example, say company X made £5, £10, £15, £20 and £25 over the last five years the average would be £15. However, the most recent years are probably more indicative of the current state of the company than four-to-five years ago, thus a simple weighting should be applied. Perhaps instead of 20% per year, use 18%/19%/20%/21% and 22% or whichever weighting you feel comfortable with. Whatever you choose, be sure to apply it with consistency.
The weighted average profit will give you a good idea of how the company can be expected to perform in varying economic conditions. Currently five years includes the end of an economic boom (2005-2008), a quite dramatic bust (2008-20010) and a sluggish recovery. Over the period in which you hold shares it is likely that you will experience a range of economic circumstances so it is important to gain a feel for how a company could perform in the long run, during which time it is likely to experience all the economic cycle has to offer.
Using the above weighted average figure does have some drawbacks. It will often produce a low forecast for companies which have experienced rapid growth over the period. For example Tesco's net profit grew from £1.5 billion in 2006 to £2.3 billion in 2010. Using a weighted average will give a lower figure than last year's net profit and will make Tesco appear more expensive than its price to earnings (p/e) ratio. Similarly for companies whose profit has shrunk, a weighted average will give a higher figure than recent net profit. Furthermore it does not take cash flow into account; a topic I will come back to in a future article on discounted cash flow analysis.
Doubts
Sounds too simple? Is of little use because companies and the economy have changed significantly over the last five years? Produces figures which are too conservative? Doesn't factor in any future growth or inflation?
News sponsored by:
The Citywire guide to investment trusts
In association with Aberdeen Asset Management
Henderson Global Investors: 2014 looks set to be another strong year for UK commercial property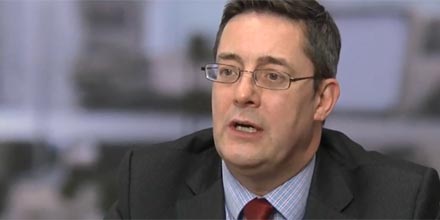 Andrew Friend, acting co-manager*, and Marcus Langlands Pearse, co-manager of the Henderson UK Property Unit Trust (HUKPUT), provide an overview of the key risks and opportunities for the UK commercial property market.
More about this:
Look up the shares
More from us
Archive
Today's articles
Tools from Citywire Money
Weekly email from The Lolly
Get simple, easy ways to make more from your money. Just enter your email address below
An error occured while subscribing your email. Please try again later.
Thank you for registering for your weekly newsletter from The Lolly.
Keep an eye out for us in your inbox, and please add noreply@emails.citywire.co.uk to your safe senders list so we don't get junked.