View the article online at http://citywire.co.uk/money/article/a545412
Smart Investor: how to profit from a shell-shocked market
The prevailing economic gloom creates the ideal hunting ground for value-focused investors, says Smart Investor.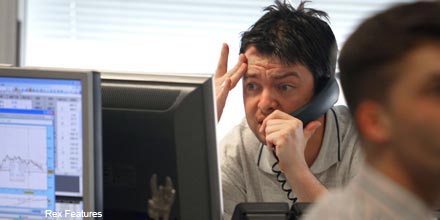 The herd is now fearful and willing to sell cheap, says Smart Investor, creating opportunities to pick up quality stocks at attractive prices.
Hard times
I came across an interesting statistic recently which said that 25 years ago one in four news stories was positive, while today the figure is just one in 18. Unfortunately, I have no way of verifying this statistic, but it does feel as though there is very little good news around at the moment – especially in the financial world.
You could be forgiven for thinking that the Western world is now part-way through its final chapter, with the Brics (Brazil, Russia, India and China) seizing the lucrative franchise of wealth creation.
Recent news has been dominated by the crisis in Europe, the stalemate in America and consistently disappointing figures for almost every economic measure you care to look at. Sometimes it feels as though one positive story in 18 is a tad optimistic.
The start of a lost decade?
There's no doubt that things are tough. Unemployment among 16- to 24-years-olds has topped 1 million for the first time in two decades, with employment opportunities for the rest of the population also being limited. In addition, GDP growth is scarce and has been for a while now, with the UK economy pretty much flat-lining for the past three years.
It seems there is now an acceptance that the next decade will be something of a 'lost decade' reminiscent of Japan in the 1990s, when it was touted as a serious competitor to the USA but went on to disappoint for the next 20 or so years.
Among all the doom and gloom, however, there is always at least some opportunity – if you look hard enough and are able to put your emotions to one side, that is. The reason for the existence of opportunity is simple: the stock market is ruled by fear and greed, and these emotions cause share prices to over-react and under-react to positive and negative news flow.
Opportunity knocks
Currently, the general feeling among most investors is fear and an acceptance of defeat – hence 17 out of 18 stories are apparently negative. By this I mean that many investors are once again saying that investing in shares is of little use, since the index has actually fallen over the past 10 years.
Surely, they argue, it is better to buy assets such as gold and gilts – both of which have performed well over the past few years in particular, while stock markets have plunged, recovered and then fallen yet again.
This, then, is the opportunity. The stock market is behaving like a worried herd, fearful and doubtful as to whether there is much point in buying slices of companies anymore. Astute investors will realise that in order to buy quality companies at attractive prices, the herd must be fearful and willing to sell at low prices. Times of economic difficulty and concern cause such emotions to prevail.
History lessons
Asked how he felt in 1974 (when the Dow Jones had been flat for 10 years and had fallen from around 1,000 points to 600 points) Warren Buffett said 'like an oversexed guy in a harem'. The Dow's next 20 years saw it go up sixfold.
This is not a prediction for the next 30 years, but a reminder that doom and gloom creates opportunities to buy shares at cheap prices. The future may appear to be bleak, but this is precisely the time to be seeking out companies in which to invest, even if many investors have been scared off.
News sponsored by:
The Citywire guide to investment trusts
In association with Aberdeen Asset Management
Henderson Global Investors: 2014 looks set to be another strong year for UK commercial property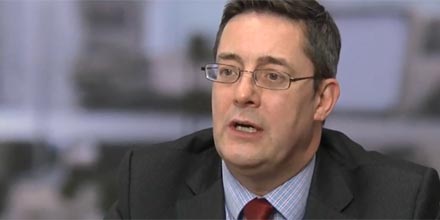 Andrew Friend, acting co-manager*, and Marcus Langlands Pearse, co-manager of the Henderson UK Property Unit Trust (HUKPUT), provide an overview of the key risks and opportunities for the UK commercial property market.
More about this:
More from us
Archive
Today's articles
Tools from Citywire Money
Weekly email from The Lolly
Get simple, easy ways to make more from your money. Just enter your email address below
An error occured while subscribing your email. Please try again later.
Thank you for registering for your weekly newsletter from The Lolly.
Keep an eye out for us in your inbox, and please add noreply@emails.citywire.co.uk to your safe senders list so we don't get junked.