View the article online at http://citywire.co.uk/money/article/a590492
Smart Investor: not even the euro crisis makes me like gold
Gold has lagged the FTSE 100 by 10% in the past nine months, further confirming my prejudice against the yellow metal.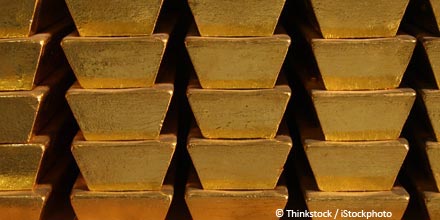 I always enjoy reading the comments made by Citywire readers and an article which I wrote in August of last year attracted a fairly large number of comments – many of which were critical of my rather one-sided view on gold. Indeed, I think I could count those in favour of my pessimistic views on either one of my hands and still have fingers left over!
The thrust of the article was that I do not invest in gold because I find it impossible to value (and hence am unable to determine a fair price for it), it lacks utility at current price levels, has no income and was far too popular as an investment for my liking. Indeed, the only reasons I could think of as to why an investor would buy gold were as a hedge against inflation (which has now fallen to around 3.5% but was higher in August) or in its use as a bartering tool should the financial system collapse.
So, after my admittedly one-sided article and subsequently positive comments by most readers on gold, how has it performed?
Before commenting on its performance, I wish to state that it has been only nine months since the article was written, which is a very short time period, but I thought it would be worth updating you in any case. Also, I am not one to gloat – this update would genuinely have been done whatever had happened to the gold price, since many commentators are currently recommending the purchase of gold in case the eurozone issues escalate further.
When the article was written, gold was priced at around $1,750 per ounce. Since then, it has been reasonably volatile and is now trading at around $1,575 per ounce. This is a fall of $175 per ounce or minus 10%. Over the same time period, the FTSE 100 has fallen from around 5,300 points to its current level of 5,290 points. This is a fall of 10 points or 0.2%. However, the FTSE 100's annual yield was around 3.5% in August 2011, so being nine months later you could reasonably add three quarters of this to the return to give a total return of plus 2.4%. Since gold has no income, its total return is minus 10%.
The above figures show that the FTSE 100 has substantially outperformed gold over the last nine months in spite of inflation still being above the Bank of England's target and the world economy (particularly the eurozone) looking less than stable. Indeed, the picture looks only a little rosier, with the US economy picking up somewhat, but it is not significantly better – not so much as to explain the vast difference in returns between the FTSE 100 and gold.
As to why this has happened, I could pontificate all day and not come up with the right answer. However, the rationale for investing in gold reminds me of how I used to invest in my younger days where I would seek out the exciting, growing and popular companies in which to invest. I was interested in sales growth, potential demand for the product and various other vain attributes. I cared little for what I deemed to be dull aspects of a company, namely its return on equity, financial gearing, economic moat and value.
Mistakes were made until I decided to listen to my head and not my heart. I began buying what I felt were quality companies at reasonable prices, relying solely on facts and emotionless judgements rather than predictions and ideas.
So, I understand why investors were drawn to gold in August 2011, when I wrote my article. It was exciting and in vogue. A good while ago, I would have joined you but as a now devout value investor, I am afraid I avoid gold like the plague.
For those of you who do hold it, I genuinely hope it picks up and for those of you who do not, there are still companies which merit investment in the FTSE 350 which I will continue to focus on in future articles.
News sponsored by:
The Citywire guide to investment trusts
In association with Aberdeen Asset Management
Henderson Global Investors: 2014 looks set to be another strong year for UK commercial property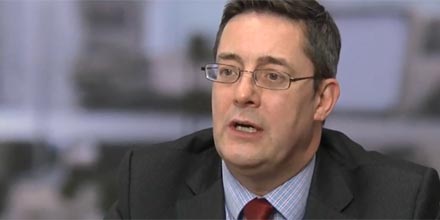 Andrew Friend, acting co-manager*, and Marcus Langlands Pearse, co-manager of the Henderson UK Property Unit Trust (HUKPUT), provide an overview of the key risks and opportunities for the UK commercial property market.
More about this:
More from us
Archive
Today's articles
Tools from Citywire Money
Weekly email from The Lolly
Get simple, easy ways to make more from your money. Just enter your email address below
An error occured while subscribing your email. Please try again later.
Thank you for registering for your weekly newsletter from The Lolly.
Keep an eye out for us in your inbox, and please add noreply@emails.citywire.co.uk to your safe senders list so we don't get junked.