Citywire printed articles sponsored by:


View the article online at http://citywire.co.uk/money/article/a632112
Smart Investor: overcoming the novice investor's 10 big problems
Dumb Investor has named some common problems faced by novice investors – here are the solutions.
by Smart Investor on Nov 08, 2012 at 06:21
Follow @smartinvestoruk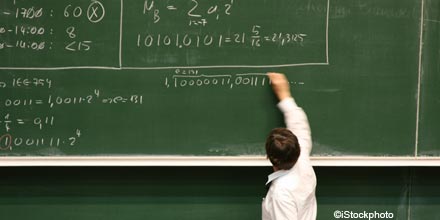 I recently read an article by Citywire's Dumb Investor (no relation) where he listed 10 excuses as to why he is struggling to get to grips with investing. Here are my responses to his complaints:
1. Not enough money
For a young person starting out in investing (as Dumb Investor is) it is normal to lack capital. However, the point of working is to accumulate capital and so, in time, it will come. In the meantime, the trick is to keep learning so that when you do eventually have capital, you'll know what to do with it.
2. Prohibitive fees
See my article on how to keep commission costs down. Think outside the box – I'm sure Citywire readers will have their own suggestions.
3. Too much choice
The most important character trait of a successful investor – and anyone in any worthwhile undertaking – is discipline. Try focusing on the FTSE 100 if you feel the FTSE 350 is too big. Or, just look at specific sectors until you feel comfortable with them before looking at new ones.
4. Not enough time
This is a common problem. If you literally have no time, there is no remedy. But most people are inefficient, and feel they have a lack of time because of their inefficient method of analysing companies. Be ruthless in your analysis and get to the point. You don't need to watch the news or read the papers to be a successful investor.
5. Lack of knowledge
Some of the most knowledgeable people I have ever met are awful investors and some of the best investors have very little knowledge. It is the application of what you know which is key. Applying a little well will stand you in good stead.
6. Too many competing voices…
Simple answer to this: don't listen to anyone. Just trust in the facts!
7. …yet I lack information
Inside information? I should hope so. The idea that sell-side analysts have better information is a fallacy. The odd meeting with investor relations people and a handful of financial directors does not improve your chances of success.
8. I don't know who to trust
I have never understood why people need affirmation from other people. Make a decision for yourself based on facts and figures – why do you need to 'trust' someone else?
9. I can't react quickly enough
You describe yourself as an investor but, I'm afraid, you are a trader. I don't care if I buy shares in a company this week or next week or even next month. I move like a tortoise and you are moving like a hare.
10. It helps to be interested
As with anything, if you lack desire you are bound to fail. Losses lead to disillusionment, profits lead to overconfidence. You will always have to fight one or the other, so get used to it.
I must admit I have not read every Dumb Investor article. However, I have noticed some very helpful comments by readers, so, as one final piece of advice: listen to your readers!
Sponsored By:
Weekly email from The Lolly
Get simple, easy ways to make more from your money. Just enter your email address below
An error occured while subscribing your email. Please try again later.
Thank you for registering for your weekly newsletter from The Lolly.
Keep an eye out for us in your inbox, and please add noreply@emails.citywire.co.uk to your safe senders list so we don't get junked.
Latest from The Lolly