View the article online at http://citywire.co.uk/money/article/a637430
Smart Investor: simple steps to becoming an armchair investor
Instead of wasting time, put together your own disciplined and efficient method of investing based on your strengths.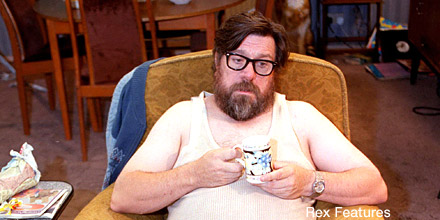 With the world seemingly moving at a faster pace than ever and people often being cash rich and time poor, finding the time to invest your cash is becoming more and more difficult. Indeed, that is the argument often given for investing in funds, with many private investors happy to hand over responsibility for the management of their wealth to professionals and their advisers.
However, doing so can mean paying higher fees and researching the funds in which you wish to invest. So, whilst it may save on time, it is debatable as to whether it is a logical means of investing all of your wealth. Moreover, having met a considerable number of private investors, I can say with a degree of certainty that taking a much more active role in their investment business is far more achievable than they may recognise.
Low energy
Indeed, in my view it is possible for anyone to become an armchair investor and generate a handsome return (on an absolute and relative basis) without expending a vast amount of time or energy.
To become a successful armchair investor, the first thing you must do is think long term and accept that share prices fluctuate. This will save you a huge amount of time as you will not waste hours reading various bits of newsflow which have little or no impact on whether you buy or sell shares in a particular company.
For instance, I normally invest for a ten-year period. I check the annual report and, if I feel like it, have a read through the odd interim report too. I may check my portfolio every few months but, that aside, I do very little else. I am content for my shares to fluctuate in price because I have no intention of selling them and only really become super-interested in the stock market when it is low or very low. So long as the companies I have invested in are performing well, I have little else to worry about.
Consistency
Successful armchair investors also have a simple, straightforward and consistent investment process. For instance, I am able to tell you within a short space of time whether I think a company is quality. I simply look at things such as return on equity, track record of profitability, debt levels, free cash flow, interest cover, price to earnings ratio and price to book ratio. If a company scores well, I will then consider its economic moat and make a decision.
Indeed, investors who feel they lack time are often the same ones who watch Bloomberg, read the Financial Times and spend their time analysing things which, in reality, are nice to know but which you do not need to know in order to make a decision. Instead of wasting time, put together your own disciplined and efficient method of investing based on your strengths.
For instance if, like me, you can understand accounts, use ratio analysis. If you have a good business brain, analyse sectors. Essentially, find a method which is simple, logical, efficient and with which you feel completely comfortable.
Dull but effective
This process will never be perfect and will inevitably improve over time. However, a simple process which is implemented with discipline and consistency will give you a foundation on which to build.
Sure, it may sound dull, but ask any individual who has made a lot of money in almost any undertaking and they will either tell you it was boring 98% of the time or else they are probably not being entirely straight with you. After all, it is the spending of the profits which is the fun bit.
News sponsored by:
The Citywire guide to investment trusts
In association with Aberdeen Asset Management
Henderson Global Investors: 2014 looks set to be another strong year for UK commercial property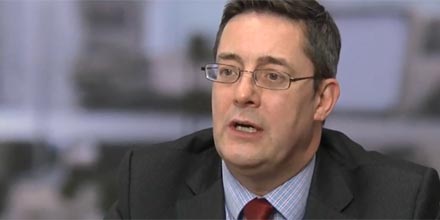 Andrew Friend, acting co-manager*, and Marcus Langlands Pearse, co-manager of the Henderson UK Property Unit Trust (HUKPUT), provide an overview of the key risks and opportunities for the UK commercial property market.
More about this:
More from us
Archive
Today's articles
Tools from Citywire Money
Weekly email from The Lolly
Get simple, easy ways to make more from your money. Just enter your email address below
An error occured while subscribing your email. Please try again later.
Thank you for registering for your weekly newsletter from The Lolly.
Keep an eye out for us in your inbox, and please add noreply@emails.citywire.co.uk to your safe senders list so we don't get junked.