View the article online at http://citywire.co.uk/money/article/a476091
Smart Investor: Warren Buffett – lessons from the ultimate value investor
Smart Investor questions how Warren Buffett has managed returns of 20% a year since 1965. The answer, it seems, is simplicity, patience and discipline.
Smart Investor questions how Warren Buffett has managed returns of 20% a year since 1965.
If I were to tell you that the most successful investor in the world makes fun of technical analysis, laughs at the thought of beta and thinks the efficient market hypothesis is a joke, would you believe me?
Rewind to 1965. Berkshire Hathaway was a loss-making textile company on the road to nowhere. Today its book value is around $95,000 per share (up from $19 per share in 1965) and it is all down to one man: Warren Edward Buffett.
Indeed there are very few people who make a mark on the world as Buffett has done. When he began buying shares in Berkshire Hathaway in 1965 he paid around $15 per share on average and, by his own admission, made countless mistakes in the beginning. He tried to grow the textile business and even ended up buying part of another textile company – both of which struggled to make much in the way of profit.
However he quickly came to his senses and set about turning Berkshire into a holding company which purchased shares in other businesses such as Coca Cola, American Express and, most recently, Burlington Northern Santa Fe.
In doing so he has become one of the richest men in the world. Yet he preaches simplicity, patience and discipline as opposed to spouting technical jargon. Surely if ever there was a man or a method for private investors around the world to follow, it is Warren Buffett. Indeed what has made him stand head and shoulders above all others year after year for the last 46 years?
Wisdom of years?
The first thing to mention when it comes to Warren Buffett is his age. He is 80 years old and has dedicated the last 60 or so years to investing. This leads many critics to say that he has had a formidable amount of time in which to learn and develop his ability to analyse companies and make investments. However Buffett was exceptionally successful even in his 20s so whilst time may have helped him to improve, he was extremely competent to begin with.
Buffett is known to be prepared to wait forever for the right price. He may want to buy 50 stocks on the S&P 500 but is prepared to buy none if they fail to fall to a price at which he feels they are fairly valued. How many private investors or indeed professional investors are prepared to do the same? Sure we all know the quote 'Buy when blood is running in the streets' but can you honestly say you would be happy to do nothing year after year whilst the market is rising and you are 'missing out' when everybody else is making a quick buck? Buffett will.
Of many Buffetts
Indeed the patience and discipline Buffett shows are not necessarily down to intelligence or education; they are in fact a part of his character. In the most recent letter to shareholders he recounts a tale of his grandfather Ernest Buffett who sent $1000 to his younger brother (Warren Buffett's uncle) to keep as cash 'just in case'. Buffett adopts a similar principle but substitutes the $1,000 for $10 billion. From the letter it is clear that Buffett had sound and logical financial principles taught to him from a relatively young age not by billionaires or millionaires but by hard working Buffetts who knew the value of thrift, liquidity and value.
Buffett is known to be able to value a company in seconds. Not minutes, hours or days as it takes many investors, but seconds. This does not mean he will invest in a company after analysing it for a few seconds but it does show that his first filter is price. If a company is reasonably priced he will then go on to assess the viability and future prospects of that company. Furthermore if he can estimate a company's value in seconds it shows that his method of valuing companies is quite straightforward and simple. Indeed it may be worth bearing this in mind before you begin applying detailed ratio analysis to a range of stocks.
Secret recipe
On the topic of valuation, many fans of Buffett have attempted to second guess his valuation method. To my mind Buffett has only ever hinted at what it is, but has never explicitly explained his methods. I could speculate on it being discounted cash flow or price to book multiplied by price to earnings or some other method but it would probably be a waste of time. As mentioned, whatever it is, his method is clearly simple and fast – its success lies in applying it to a wide range of companies so as to find the handful which are reasonably priced. In any case Buffett says that no two people's valuations will ever be identical, so the fact you do not know his method should not be a major concern.
Economic moats (the competitive advantage that one company has over others – a term coined by Buffett), competent management and product simplicity are characteristics Buffett looks for in acquisitions. Don't just take my word for it though; take a look at the list of current Berkshire Hathaway holdings and you will see that practically all of them tick these three boxes. There are no technology companies for example but stocks such as Coca Cola, Wal-Mart, Kraft, Wells Fargo and Tesco are held because they provide goods/services which are likely to always be in demand. In addition they are simple to understand and enjoy high barriers to entry and customer loyalty (albeit to differing degrees).
News sponsored by:
The Citywire guide to investment trusts
In association with Aberdeen Asset Management
Henderson Global Investors: 2014 looks set to be another strong year for UK commercial property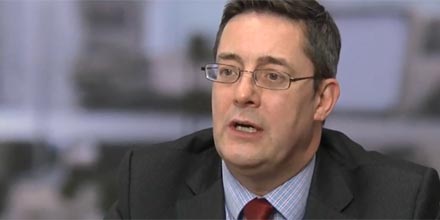 Andrew Friend, acting co-manager*, and Marcus Langlands Pearse, co-manager of the Henderson UK Property Unit Trust (HUKPUT), provide an overview of the key risks and opportunities for the UK commercial property market.
More about this:
More from us
What others are saying
Archive
Today's articles
Tools from Citywire Money
Weekly email from The Lolly
Get simple, easy ways to make more from your money. Just enter your email address below
An error occured while subscribing your email. Please try again later.
Thank you for registering for your weekly newsletter from The Lolly.
Keep an eye out for us in your inbox, and please add noreply@emails.citywire.co.uk to your safe senders list so we don't get junked.