View the article online at http://citywire.co.uk/money/article/a538503
Smart Investor: what is 'economic goodwill'?
In response to your queries, Smart Investor explains what he means by 'economic goodwill' and how it can help you assess a company.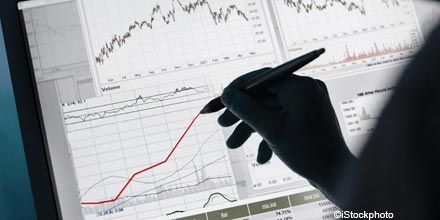 Economic goodwill can help you get a more complete picture of return on equity, says Smart Investor.
A thank-you to my readers
May I begin by saying thank you for all your comments on my previous articles. I always read them and enjoy hearing your views, which I genuinely respect. Should you have any topics you would like me to write about, let me know – either in the comment box below, or via Facebook or Twitter – and I will do my best to incorporate them into future articles.
It was a recent comment that spurred this article. A couple of readers have asked about an expression I sometimes use: 'economic goodwill'. So, this seems like a good opportunity to discuss what exactly it is and, moreover, why it is important for a company to have.
Accounting goodwill
Economic goodwill is not the same as accounting goodwill. Accounting goodwill arises from past acquisitions, where the buyer paid a price that exceeded the net asset value of the firm (net asset value being total assets less total liabilities). Accounting goodwill is designed to ascribe a value to assets such as employee/management ability, customer loyalty and reputation that do not appear on the balance sheet of the acquired firm.
Therefore, accounting goodwill is essentially hot air. Sure, it may represent the price paid for some intangible asset that previously did not have a monetary value placed on it, but it is only applied to acquisitions. For example, the 'organic' part of the company – meaning the part which was not purchased but which grew internally – does not have its employee and management ability, customer loyalty or reputation included as an asset on the balance sheet.
Accounting goodwill is a convenient way of accounting for any amount paid in excess of net asset value for an acquisition. In addition, it must be tested for impairment annually, with any impairments being reflected in the income statement, which can severely hurt the bottom line.
Buffet versus Graham
Economic goodwill is a rather more interesting topic. It is an idea that Warren Buffett places great importance upon and is one of the few concepts that he and Benjamin Graham appeared to disagree upon.
The basic idea is that share prices react to earnings growth. If earnings go up over time, share prices tend to go up and vice versa. Economic goodwill is essentially a measure of how much capital a company needs to invest in net tangible assets in order to increase profit. The less capital it needs, the easier it will be for the company to increase profits, all other things being equal.
So, let's take two companies: company A has net tangible assets of £100 million and generates a profit of £10 million, while company B also generates a profit of £10 million but uses just £50 million of net tangible assets to do this.
Some investors (let's call them Grahamites) conclude that company A is worth more than company B because, while the two companies generate the same amount of profit, you would receive twice the amount of net tangible assets were you to purchase company A.
However, other investors (let's call them Buffetites) say the opposite. They argue that since company B requires half as many net tangible assets as company A to generate the same amount of profit, it is worth more. They claim that company B will require far less future investment in net tangible assets than company A would to deliver the same growth in profit, assuming all other things are equal.
Putting the theory into practice
Of course, the theory above needs to be put into some perspective. First, all things are not equal, and there is more to generating profit growth than just increasing net tangible assets. A company may not be able to maintain its current rate of return on net tangible assets in future and may require a greater relative amount of net tangible assets to grow profits than in the past.
News sponsored by:
The Citywire guide to investment trusts
In association with Aberdeen Asset Management
Henderson Global Investors: 2014 looks set to be another strong year for UK commercial property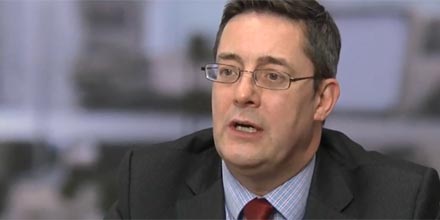 Andrew Friend, acting co-manager*, and Marcus Langlands Pearse, co-manager of the Henderson UK Property Unit Trust (HUKPUT), provide an overview of the key risks and opportunities for the UK commercial property market.
More about this:
More from us
What others are saying
Archive
Today's articles
Tools from Citywire Money
Weekly email from The Lolly
Get simple, easy ways to make more from your money. Just enter your email address below
An error occured while subscribing your email. Please try again later.
Thank you for registering for your weekly newsletter from The Lolly.
Keep an eye out for us in your inbox, and please add noreply@emails.citywire.co.uk to your safe senders list so we don't get junked.