View the article online at http://citywire.co.uk/money/article/a434710
Smart Investor: what is the correct attitude for an investor?
Is a pessimistic outlook more helpful to the smart investor than an optimistic one? Is defence the best form of attack?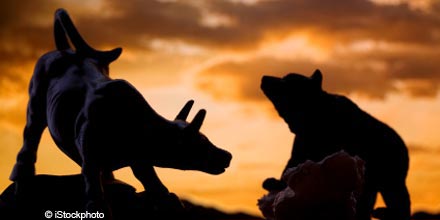 Is a pessimistic outlook more helpful to the smart investor than an optimistic one? Is defence the best form of attack?
Eternal optimism
The optimism of private investors, investment professionals and the financial media is incredibly difficult to dampen, even in the toughest of economic times. Some may argue it is endearing, others that it is foolhardy, but either way the investment community is certainly an optimistic bunch.
This eternal optimism normally takes the form of bullish research notes, upbeat television appearances and very positive predictions for the future direction of the stock market.
However, is a pessimistic outlook more helpful to the smart investor than an optimistic one? Is defence the best form of attack?
Focus on the facts
Of course this optimism should not be disregarded simply because those at the centre of it may or may not have vested interests. However, in the first instance it may be wise to put dreams of economic recovery to one side and instead focus on the facts. 
In other words investors would benefit from a large dose of honesty, in terms of assessing the facts contained in the company accounts and deciding how impressive these figures really are. They should leave themselves a wide margin of safety in terms of budgeting for a lack of profitability growth in future; this would include allowing the company considerable breathing space for when bad years inevitably occur.
Furthermore, many investors focus on areas such as forecasts, recent news and economic predictions when assessing whether to buy shares in a company. Whilst this approach may serve some investors well, it is perhaps not a sound basis with which to invest capital in the long run because the focus is often on optimism and upbeat predictions. Even if recent news is poor and economic data is disappointing, there is often a flip side where attempts are made to paint a brighter picture of the future than may be the reality.
Indeed emphasis should not be placed on optimism or pessimism because in the world of investing there is a wide range of known unknowns and even more unknown unknowns. Nobody can be expected to predict with any degree of accuracy how individual companies will be performing in 5-10 years time.
The defensive investor
Thus the smart investor should be a defensive investor by applying large amounts of caution and logic to investment decisions in an attempt to protect his capital. Of course whilst the past is only a guide to future performance, it is the only available factual information upon which to base investment decisions. It is also the only means through which an investor can assess which companies he believes are trading at a fair price.
So, how does the smart investor go about maintaining a strong defence of his capital?
The smart investor should ascertain what he believes is the intrinsic value of any company he buys. This will not make him immune to losses, but it will ensure that he pays a fair price for a good business in his own mind. Crucially, this keeps him in control if the optimists prove to be wrong. In other words, an investor who believes he has paid a fair price for a company and has given himself a margin of safety will be far less concerned about falling share prices than an investor who buys for other reasons. Many investors will tell you than staying sane in the dark days is a crucial part of investing.
Listen to your fear
Furthermore, whilst the eternal optimist will entertain the emotion of greed when buying, the smart investor must instead listen to his fearful side. He is likely to benefit from basing his decisions on facts such as net profit figures from the last 5-10 years in order to glean how the company may perform in good and bad years in future. In addition, he must allow a margin of safety when making any assumptions about future profitability.
News sponsored by:
The Citywire guide to investment trusts
In association with Aberdeen Asset Management
Henderson Global Investors: 2014 looks set to be another strong year for UK commercial property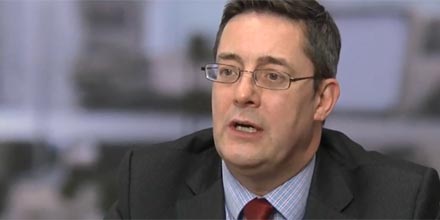 Andrew Friend, acting co-manager*, and Marcus Langlands Pearse, co-manager of the Henderson UK Property Unit Trust (HUKPUT), provide an overview of the key risks and opportunities for the UK commercial property market.
More about this:
Archive
Today's articles
Tools from Citywire Money
Weekly email from The Lolly
Get simple, easy ways to make more from your money. Just enter your email address below
An error occured while subscribing your email. Please try again later.
Thank you for registering for your weekly newsletter from The Lolly.
Keep an eye out for us in your inbox, and please add noreply@emails.citywire.co.uk to your safe senders list so we don't get junked.