View the article online at http://citywire.co.uk/money/article/a499303
Smart Investor: why cheap Vodafone doesn't tick all the boxes
Invest in Vodafone (VOD.L) now and you get cheap shares in a sound company with an attractive yield. But Vodafone is a strange beast and something significant is missing.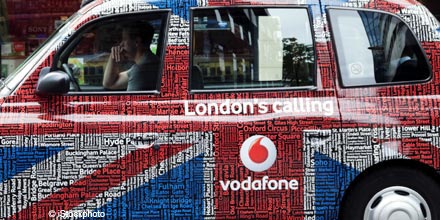 With a market cap of £82 billion, Vodafone (VOD.L) is the third biggest company on the FTSE 100. But is it too big? Has it tried to become all things to all men and in doing so ended up being just a holding company made up of bits and pieces of other telecoms firms from all around the world?
Strange beast
Vodafone is a rather strange beast. It is a mix of interests in other companies and has had a rollercoaster ride in recent years. It owns 45% of US telecoms company Verizon Wireless as well as having stakes in France's SFR and Poland's Polkomtel. Furthermore its profit has been as high as £8.6 billion and as low as a loss of £17 billion over the last 6 years. This unacceptable loss in 2006 prompted a change in strategy, with Vodafone selling assets in order to become smaller, more efficient and more profitable. The idea of acquiring assets to get bigger (as Vodafone did) only to then decide that the company needs to be smaller (as Vodafone is now doing) is a tad illogical but we are where we are...
Vodafone's background is quite an interesting one. It began as a small mobile operator in Newbury in 1985 (as a subsidiary of Racal) and in just 25 years has become one of the biggest companies in Europe. It operates in 30 countries, employs 84,000 people, owns 224,000 base stations and provides telecommunication services to over 370 million customers across the globe.
Cheap
In terms of valuation, Vodafone shares appear to be very cheap – especially with the FTSE in the high 5,000s. Net asset value per share is around £1.54 which is just 6p less than the current share price of £1.60. The 6p of goodwill included in the share price is small when you consider that Vodafone is profitable and, with a P/E of 10.5, its shares are attractively priced.
Furthermore, gearing poses little problem, with the company having a debt to equity ratio of 43%. This equates to a very comfortable interest coverage ratio of 13 and as such it is unlikely that Vodafone will cease trading in the medium term. An obvious point perhaps, but one which should nevertheless be checked out.
Free cash flow is impressive. If we take the average of the last five years to smooth out any 'lumpy' capex, we arrive at a figure of £7.2 billion per annum – not dissimilar to the average net profit figure, which permits a degree of confidence in the quality of the company's reported earnings.
But poor performance
Moving on to performance, this is the area where Vodafone scores poorly and is a major reason why so little goodwill is included in the share price. As alluded to above, Vodafone expanded rapidly before having a disastrous year and has subsequently started to downsize and sell off stakes in other companies. This has inflated the net profit figures but even with this turbo boost, return on equity is still relatively poor. For example last year's net profit figure of £7.8 billion included around £3 billion from the sale of Vodafone's stakes in China Mobile and Softbank but still only equated to a return on equity of 8.9%. This is no doubt depressed by the fact that Vodafone has a small amount of borrowing (increased borrowing tends to increase return on equity) but it is still poor for an internationally diversified FTSE 100 company such as Vodafone.
Still on the topic of performance, Vodafone's dividend yield is the eighth highest in the FTSE 100 at 5.56% –mainly due to a generous dividend payout ratio of just under 60%. Dividends have increased year on year for the past few years, but the payout ratio has failed to do the same; probably as a result of volatile profits and non-operating items contributing to the bottom line.
With the value and viability boxes ticked, an investor's pen should hover over the performance box. Sure, its current management appear to have a clear plan to make the company more efficient and ultimately more profitable. Furthermore they have a fair amount of financial flexibility and an acceptable balance sheet with which to work. However taking a look at Vodafone's performance over the last 5/6 years highlights the sheer volatility of its profits and the extent of the challenge which management faces.
Can it improve ROE significantly? Absolutely – the only problem is when and, if your first rule of investing is to not lose any money, then you may wish to wait for Vodafone to come out of its transition before you invest. Investing now offers the opportunity to buy cheap shares in a sound company with an attractive yield, but you would be doing so without scoring the company 3/3 on value, viability and performance.
News sponsored by:
The Citywire guide to investment trusts
In association with Aberdeen Asset Management
Henderson Global Investors: 2014 looks set to be another strong year for UK commercial property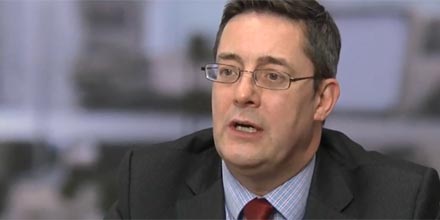 Andrew Friend, acting co-manager*, and Marcus Langlands Pearse, co-manager of the Henderson UK Property Unit Trust (HUKPUT), provide an overview of the key risks and opportunities for the UK commercial property market.
More about this:
Look up the shares
More from us
Archive
Today's articles
Tools from Citywire Money
Weekly email from The Lolly
Get simple, easy ways to make more from your money. Just enter your email address below
An error occured while subscribing your email. Please try again later.
Thank you for registering for your weekly newsletter from The Lolly.
Keep an eye out for us in your inbox, and please add noreply@emails.citywire.co.uk to your safe senders list so we don't get junked.