View the article online at http://citywire.co.uk/money/article/a588696
Smart Investor: why I'm a value investor
Although it's currently out of fashion, value investing is incredibly simple and can be used successfully by anyone, argues Smart Investor.
In the years before the credit crunch, when house prices were going up, stock markets were going up and GDP was (you guessed it) going up, various financial services professionals claimed they had developed methods of investing that offered little risk and a generous return.
They claimed that their financial models would churn out winner after winner in any market conditions, and talked about systematic risk, alpha, beta, absolute return and various other fashionable ideas.
However, all the talk was nothing but hot air. The recent performance of Man Group (EMG.L) has showed that their 'black box' was more of a 'red box', and it has performed in a similar fashion to many non-hedge fund peers. It appears as though Man is still some way from creating circumstances where risk and return are not closely correlated – except perhaps where risk is high and returns low, that is.
No such thing as a sure thing
It appears to me that man is no closer to finding a water-tight method of investing than he was 100 years ago. Sure, information travels much faster, is more accurate and more transparent than ever before, and computer programs can back-test various methodologies and simulate possible future returns. However, there remains a subjective element which must be filled by a human being.
For example, I could quite easily come up with a 'new' method of investing that would have outperformed the stock market for the past five years. It would not take long to do this. I would firstly look at which sectors have beaten the market over the period and pick a few stocks from each and, hey presto, I have a market-beating method of picking stocks.
However, the future is not the same as the past, and to pick certain shares because they have done well in the past is illogical. The infamous saying that 'trend is your friend, until the end' should really be more like 'the trend is not your friend, it is merely a dead end'.
Data mining
As I learnt as a schoolboy, there is such a thing as data mining. This is essentially where you generate a method based on data available, thereby guaranteeing a successful theoretical method, as opposed to testing the data available on a pre-specified method. Therefore, before you waste time attempting to come up with some method that apparently works based on the past, I suggest you consider an alternative.
That alternative is called value investing, and has been around for some time. It is out of fashion currently, probably because it is incredibly simple and, with a little effort, can be used successfully by anyone. When I say anyone, I really do mean anyone who has a small amount of time, can read and use a calculator.
Of course, there are various other factors to consider before checking whether a company's shares are cheap. Things such as financial soundness, return on equity, economic moats and other factors are hugely important. However, as with any investment, the price at which you buy is crucial. Pay too much – even for a very attractive asset – and you are unlikely to make much of a return.
Value investing for all
Value investing is not complicated and, moreover, there is no right or wrong; all value investors will have different views as to whether a company is trading at a reasonable price or not.
This is important because value investing is not merely about having a target buying price for shares in a company. It also lets you know when to sell, when to move between different asset classes and, moreover, takes a lot of the emotion out of investing.
Furthermore, value investing takes you out of the herd and provides you with a simple, straightforward means of generating profit on your capital over the long run. Doesn't that sound better than puzzling over beta, alpha, top-down analysis and the various other fashionable ideas? If you are in any doubt, just ask Warren how rich he is and how he got there.
Check out our archive for more Smart Investor articles.
News sponsored by:
The Citywire guide to investment trusts
In association with Aberdeen Asset Management
Henderson Global Investors: 2014 looks set to be another strong year for UK commercial property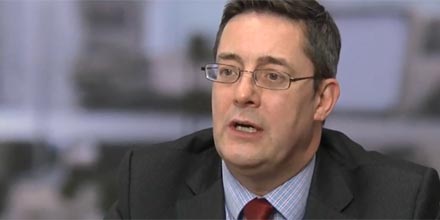 Andrew Friend, acting co-manager*, and Marcus Langlands Pearse, co-manager of the Henderson UK Property Unit Trust (HUKPUT), provide an overview of the key risks and opportunities for the UK commercial property market.
More about this:
Look up the shares
More from us
Archive
Today's articles
Tools from Citywire Money
Weekly email from The Lolly
Get simple, easy ways to make more from your money. Just enter your email address below
An error occured while subscribing your email. Please try again later.
Thank you for registering for your weekly newsletter from The Lolly.
Keep an eye out for us in your inbox, and please add noreply@emails.citywire.co.uk to your safe senders list so we don't get junked.