View the article online at http://citywire.co.uk/money/article/a425781
Smart Investor: why I'm unconcerned by 'double dip' fears
The intelligent investor should use the boom/bust cycle to his advantage.
The intelligent investor should use the boom/bust cycle to his advantage, writes Smart Investor.
The prospects of the UK slipping into a 'double dip' recession, i.e. that the current respite from the recession of 2008-2009 will not last and we will fall back into negative growth, have dominated financial media coverage in recent months.
Of course the technical definition of a recession is just two consecutive quarters of negative growth, so recessions can come about quite easily. This is in stark contrast to the world of stock markets where a 'bear' market is said to exist when price levels have fallen by more than 20% from their peak.
Recession or no recession, are the media missing the point? Have they clung onto Gordon Brown's famous last words regarding the end of the boom and bust cycle?
Like it or not, the economic cycle includes one part boom and one part bust, with varying time periods between the two. The sooner you can accept this the sooner you will benefit from it, for it is through respecting and living within this simple law that you can beat the market.
Why does this law exist? Simple, human nature. At his core man is ruled by two basic emotions: greed and fear. When things are good and asset prices are increasing man becomes greedy and takes larger risks, buying assets at too high a premium to their intrinsic value. When problems occur in the economy (which they inevitably do) and man realises he has paid too much for his assets, he becomes fearful and tries to recoup as much of his initial investment as possible.
The length of time between these two events will vary, as will the extent to which greed and fear are present, but the point is that these two events will always occur because it is human nature; it is in our DNA.
In terms of today, the respite from the 2008-09 recession was brought about through a fiscal stimulus of a scale that has never been seen before. The UK is now around £900bn in debt; the highest peacetime national debt in history. Without this state-aid we would most likely not have had a respite but would have experienced continued and uncompromising negative growth. So perhaps it is logical to assume that now the agenda has changed from stimulus to cutbacks, the UK economy will continue the course it should have taken.
It is also worth noting that the greedier man becomes the more fear he will inevitably experience i.e. the bigger the boom, the bigger the bust. If you need any convincing about how big this bust could and should be, it may be worth checking up on growth figures from 1997-2007, all fuelled not by increased efficiency or productivity but by a credit boom whose failure was inevitable. A situation of consistently increasing personal and government debt cannot exist in the long run.
So how can the intelligent investor use the boom/bust cycle to his advantage?
Talk of a double-dip is of no real concern to the intelligent investor; he should feel no fear because he understands that this particular recession may be slightly longer than first envisaged, but that this is helpful as it means he will have more time to apportion his capital.
So, when the media talk of high unemployment, high inflation, falling asset prices and wild interest rates, do not succumb to the common emotion of fear, and instead realise that this is the opportunity to buy assets at below intrinsic value.
You are unlikely to buy them at their lowest ebb, but if you apply simple, disciplined rules when valuing assets, are patient enough to wait for these valuations to appear, and are able to throw off the shackles of fear then you will become a player and not a victim of the boom/bust cycle.
News sponsored by:
The Citywire guide to investment trusts
In association with Aberdeen Asset Management
Henderson Global Investors: 2014 looks set to be another strong year for UK commercial property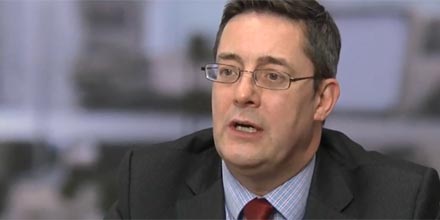 Andrew Friend, acting co-manager*, and Marcus Langlands Pearse, co-manager of the Henderson UK Property Unit Trust (HUKPUT), provide an overview of the key risks and opportunities for the UK commercial property market.
Today's articles
Tools from Citywire Money
Weekly email from The Lolly
Get simple, easy ways to make more from your money. Just enter your email address below
An error occured while subscribing your email. Please try again later.
Thank you for registering for your weekly newsletter from The Lolly.
Keep an eye out for us in your inbox, and please add noreply@emails.citywire.co.uk to your safe senders list so we don't get junked.