View the article online at http://citywire.co.uk/money/article/a441284
Smart Investor: why shareholders should wake up to gearing
Lazy investors ignore gearing – or the level of borrowing – in the companies they invest in at their peril.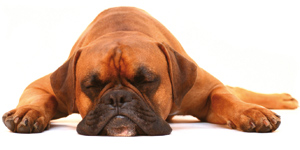 Lazy investors ignore gearing – or the level of borrowing – in the companies they invest in at their peril.
Gearing is not just for accountants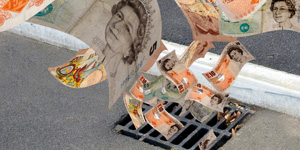 The topic of gearing is considered a turn-off by most investors. They may reason that it is dull, of little significance or else is something that the company accountants should be bothered about.
However, this could not be further from the truth because gearing is one of the most significant factors to consider before investing in any company and smart investors will always check that a business is not overly geared before investing in it.
So, what is gearing and why should smart investors take any notice of it?
Gearing is a measure of how big a company's borrowings are, relative to its size. There are different methods of calculating gearing but the simplest and most effective is the debt-to-equity ratio. This shows how much the company owes (debt) compared to its size (equity) and is calculated by dividing total borrowings (current and long term) by net assets and is expressed as a percentage.
A company with a high percentage is said to be highly geared and has large borrowings (normally from the bank) relative to its size and vice versa for a company with a low percentage.
As for why any of this makes any difference to someone buying and selling shares; gearing costs money in the long run. Firstly there is the financing cost; the cost to service the interest on the loan. The larger the borrowings, the more is paid in interest and for longer. This eats away at operating profit and impacts directly on the bottom line. Many highly geared companies are highly profitable at operating level but this is then eaten away by interest charges – as we have seen at Manchester United recently.
Furthermore the issue of gearing has not been in the spotlight of late because interest rates are at 0.5%, so interest paid on borrowings is generally quite low. This has meant that financing costs have been minimal and companies that are highly geared have not suffered. However, there is a valid argument for interest rates increasing in the medium term due to stubbornly high inflation; indeed interest rates will not remain at 0.5% indefinitely. This means companies that are highly geared may see falls in net profit in future years, not because they are less profitable in day-to-day business, but simply because it is costing them more money to service their borrowings.
A buzz from borrowing to get big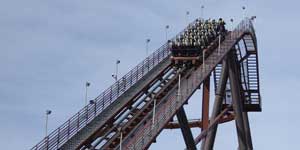 In addition, being highly geared is a breeze during the boom years but when the economic cycle makes its presence felt and the economy slides into recession, suddenly a dip in sales is a problem for companies that are highly geared. Indeed there is a necessity for them to keep sales and margins high just to stay in the black. Being too highly geared prevents companies from increasing market share through acquisition when share prices are low because they cannot afford to do it.
From the above you may wonder why any company in its right mind allows itself to become highly geared. Furthermore the reasons for excessive borrowings are mainly emotional as opposed to logical. Often the board wants to grow the business in order to guarantee itself a bigger pay packet and the prestige of managing a larger company. On other occasions it is simply a lack of discipline during boom years; recessions are considered to be a thing of the past and sales will just keep growing, or so the accountants are told.
National Grid is highly geared
Some sectors are more guilty than others of being overly-geared. Energy is one of the worst offenders; National Grid is currently the most highly geared company in its sector and in the FTSE 100 at a whopping 600%. Indeed some may argue that energy companies such as National Grid can get away with it because they have a vast asset base, enjoy a monopoly and have a product that is required. Furthermore many companies that had low levels of gearing were criticised during the recent boom for not maximising their potential for growth. However, none of this will carry much weight if the company is making little profit, paying out small dividends, charging insane prices and is constantly having rights issues (issuing new shares to raise money from investors).
Of course some borrowing is always required for cash flow purposes and to allow the company to expand, acquire other businesses and fund capital spending. However, borrowings should always be kept to reasonable levels, say of up to three-quarters of net assets. This will ensure that the company does not crash and burn in high interest rates periods and recessions. The gearing ratio may not be as exciting as, for example expansion into emerging markets but, as the smart investor well knows, being smart is not always all that glamorous.
News sponsored by:
The Citywire guide to investment trusts
In association with Aberdeen Asset Management
Henderson Global Investors: 2014 looks set to be another strong year for UK commercial property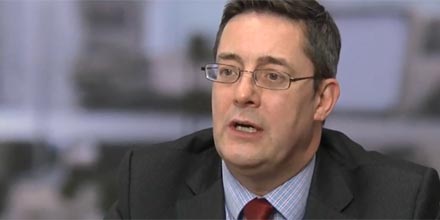 Andrew Friend, acting co-manager*, and Marcus Langlands Pearse, co-manager of the Henderson UK Property Unit Trust (HUKPUT), provide an overview of the key risks and opportunities for the UK commercial property market.
More about this:
Look up the shares
More from us
Archive
Today's articles
Tools from Citywire Money
Weekly email from The Lolly
Get simple, easy ways to make more from your money. Just enter your email address below
An error occured while subscribing your email. Please try again later.
Thank you for registering for your weekly newsletter from The Lolly.
Keep an eye out for us in your inbox, and please add noreply@emails.citywire.co.uk to your safe senders list so we don't get junked.