View the article online at http://citywire.co.uk/money/article/a631137
Smart Investor: why you shouldn't worry about 'grey swans'
You can't predict the outcome of the European debt crisis or tensions in the Middle East, so put them out of your mind when buying shares, Smart Investor says.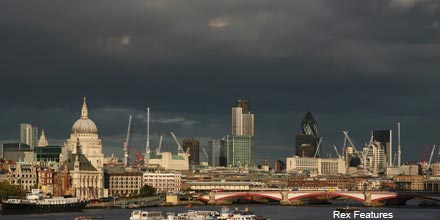 Sir Martin Sorrell's discussion of what he considers to be the 'four grey swans' looming over the horizon made for an interesting (if entirely unhelpful) read in advertising and marketing company WPP (WPP.L)'s recent interim management statement.
As the chief executive explained, the European debt crisis, tensions in the Middle East, the slowdown in China, and the health of the US economy are all events which are known about, but whose eventual outcomes are unknown. As Donald Rumsfeld phrased it they are the 'known unknowns'.
So, according to Sorrell, it is these four issues that could cause major difficulties for WPP's trading in the year ahead. However, their severity – and whether or not they will even occur or cause problems – is impossible to accurately judge.
Although such discussion is interesting, it is wholly irrelevant for investors.
Imponderables
We could spend the rest of our lives mulling over whether China is going to experience a soft landing, a hard landing or no landing at all. We could debate who is going to win the US presidential election and what impact this could have on the US fiscal cliff and budget deficit. If we really wanted to, we could even discuss whether or not the OMT plan announced by Mario Draghi is the beginning of the end of the eurozone crisis.
However, such pontificating is simply a waste of investors' time.
It may sound impressive to 'take a view' on a known unknown or 'make a call' on issue X, Y or Z. Furthermore, deciding whether or not to invest based on such views may make you feel more confident about your actions and, if things start to move in a different direction from the one you'd hoped for, your viewpoint may provide you with some comfort when the investment world suddenly feels very, very cold.
The intrusion of 'unknown unknowns'
However, to try to predict the future is a dead end, and you will simply not be able to do so on a consistent basis. This is because although there are 'grey swans' there are also 'black swans' which are, going back to Donald Rumsfeld's descriptions, the 'unknown unknowns'. In other words, risks that are not on the radar of 99.99% of investors.
Examples of such events are 9/11, a sudden default on debt payments by major governments and Lehman Brothers going bust. Such events, although possible to imagine, are not considered to be at all likely, and hence are not factored into the decision-making process of the vast majority of investors.
Furthermore, the day before a black swan event will, by its very nature, offer no guidance that such a major event will occur. For instance, the world probably seemed perfectly normal on 10 September 2001, and the idea that the events of 9/11 would occur the very next day would have seemed absurd had it been suggested.
How to ignore the swans
Attempting to predict the outcome of certain events and, to all intents and purposes, trying to predict the future is not an effective investment strategy. Even if you are able to successfully identify all of the grey swans (as Sir Martin Sorrell believes he has) there will always be black swans for which you cannot prepare.
No man has ever been able to accurately and consistently predict the eventual outcome of grey swans.
So, why not save yourself the bother and buy quality companies at reasonable prices, cost averaging to ease the pressure on finding the peaks and troughs?
News sponsored by:
The Citywire guide to investment trusts
In association with Aberdeen Asset Management
Henderson Global Investors: 2014 looks set to be another strong year for UK commercial property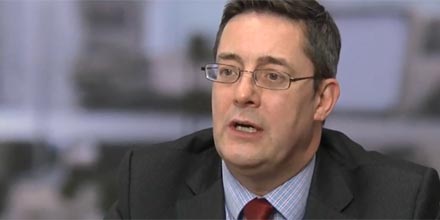 Andrew Friend, acting co-manager*, and Marcus Langlands Pearse, co-manager of the Henderson UK Property Unit Trust (HUKPUT), provide an overview of the key risks and opportunities for the UK commercial property market.
More about this:
Look up the shares
More from us
Archive
Today's articles
Tools from Citywire Money
Weekly email from The Lolly
Get simple, easy ways to make more from your money. Just enter your email address below
An error occured while subscribing your email. Please try again later.
Thank you for registering for your weekly newsletter from The Lolly.
Keep an eye out for us in your inbox, and please add noreply@emails.citywire.co.uk to your safe senders list so we don't get junked.