View the article online at http://citywire.co.uk/money/article/a620623
The Citywire Money guide to income investing
How do you generate a reliable income when interest rates are stuck at all-time lows and the Bank of England's quantitative easing policy of 'printing' money is squeezing yields on government bonds (gilts) and other investments? Our weekly Income Investor column and our regular news and features, including videos and guides, are here to help.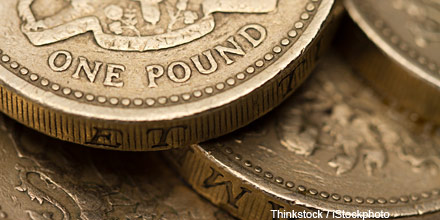 In the latest Income Investor article, our yield-seeking columnist explains his dilemma with RSA Insurance. 
Income Investor is here to help
Our private investor columnist shares his approach to generating an income from savings.
Articles on income investing
Video guides to income investment
The search for income
Gavin Lumsden describes how income investors are being forced to buy higher risk bonds and shares to generate a decent income.
Income is the key to investment
From his Lolly Investor Programme series for beginners, Gavin Lumsden looks at the main asset classes available to investors and explains how they are all priced on the income they produce. He starts with commercial property.
Understanding shares and dividends
Gavin continues his income theme with an explanation of what shares are and how dividends work.
What are bonds and how do they work?
Gavin Lumsden concludes his introduction to investment income with a look at fixed interest stocks or bonds.
Why equity income investing is a good way to grow your money
Investing in stable, well-run businesses that pay healthy dividends can be a good way to turn your savings into income.
News sponsored by:
Understanding the value in commodity investing
Here at BlackRock, we help investors make more out of commodities with a range of innovative, flexible and resilient investment strategies.
New Economies - Frontiers and Latam Exciting markets, unrealised investment opportunities
From Brazil and Mexico, to Vietnam and Nigeria, the rapidly developing economies of Latin American and frontier markets, which are some of the smaller, less developed economies in the world, provides investors with a wealth of potential opportunities. Discover why BlackRock's investment trust range is well placed to help you make more of these exciting regions.
The Citywire Guide to Investment Trusts
In this guide to investment trusts, produced in association with Aberdeen Asset Management, we spoke to many of the leading experts in the field to find out more.
Today's articles
Tools from Citywire Money
Weekly email from The Lolly
Get simple, easy ways to make more from your money. Just enter your email address below
An error occured while subscribing your email. Please try again later.
Thank you for registering for your weekly newsletter from The Lolly.
Keep an eye out for us in your inbox, and please add noreply@emails.citywire.co.uk to your safe senders list so we don't get junked.