View the article online at http://citywire.co.uk/money/article/a581773
US faces 'enormous fiscal drag' in 2013, BH Macro warns
Rising taxes on income, spending cuts and the expiration of the payroll tax holiday will cut 3% from real GDP growth in 2013, hedge fund Brevan Howard says.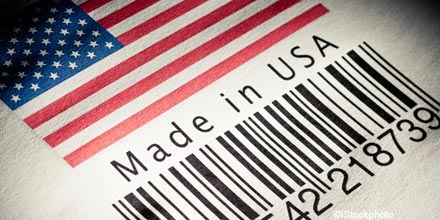 The 'enormous fiscal drag' the US faces in 2013 will hit growth in the world's largest economy, hedge fund Brevan Howard has warned.
Amid mixed views on whether a sustainable economic recovery can continue in the US, the stock market has been in a strong upward trend over the past six months, helping to push the S&P 500 index to levels last seen before the collapse of Lehman Brothers.
However, the hedge fund group warned in a recent update: 'Personal taxes on income, dividends and capital gains are scheduled to rise sharply, across-the-board cuts to discretionary and defence spending will automatically kick in, and the payroll tax holiday and extended unemployment insurance are due to expire... the combination is likely to subtract more than 3% from real GDP growth'.
Although the fund's managers did not rule out the postponement of some measures, they believe that even if the fiscal drag were cut in half, it would have a notable impact on growth.
Diversification from equities
Trading strategies used in the BH Macro investment trust provide access to one of the world's largest hedge funds, run by Brevan Howard.
This offers exposure to currencies, bonds, interest-rate markets, equities and commodities, with each pocket run by different specialists who actively trade in these markets.
The trust's performance shows that it tends to move in the opposite direction to equity markets. It is not surprising, therefore, that since the start of the year, when equity markets have rallied, just a small advance of 0.7% has been made.
However, during a turbulent 2011 for stockmarkets, the share price rose 23.6%, making it the best-performing pick in Citywire Selection. Trading on the direction of interest rates proved particularly beneficial, and an added boost was provided when the trust moved from trading at a discount and into premium territory.
This has been maintained in 2012, with the trust currently trading at a 1.5% premium to its net asset value.
Clouded horizon
The scale of the problem the fund's managers believe is in store for the US economy will depend on whether or not falling unemployment can be sustained, whether the European financial crisis deepens, and whether tensions in the Middle East push up oil prices.
Looking at the UK, the fund's managers expect Britain to escape another recession, but note that there has been a loss in momentum in economic data since the start of February.
'The bigger picture in the UK is still one of a below-trend recovery, as fiscal austerity and household and bank deleveraging present substantial headwinds to growth,' a spokesperson for the fund said.
News sponsored by:
Greater Europe and Emerging Europe A comprehensive approach to investing in Europe
Making the most out of Europe's potential means seeing things differently. Learn more about how BlackRock's focused approach to investing in Europe helps investors unlock the continent's vast potential.
The Citywire Guide to Investment Trusts
In this guide to investment trusts, produced in association with Aberdeen Asset Management, we spoke to many of the leading experts in the field to find out more.
More about this:
Look up the investment trusts
More from us
Archive
Today's articles
Tools from Citywire Money
Weekly email from The Lolly
Get simple, easy ways to make more from your money. Just enter your email address below
An error occured while subscribing your email. Please try again later.
Thank you for registering for your weekly newsletter from The Lolly.
Keep an eye out for us in your inbox, and please add noreply@emails.citywire.co.uk to your safe senders list so we don't get junked.