Citywire printed articles sponsored by:


View the article online at http://citywire.co.uk/money/article/a686000
What you could receive in the Co-op Bank debt swap
Where you sit in the debt hierarchy will determine just what you receive in the Co-op Bank debt swap.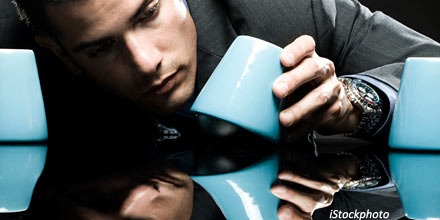 Investors in Co-operative Bank bonds have seen the price of their investment fall again on news of the £1.5 billion capital raising plan, but what can they expect back in the long run?
Permanent interest-bearing shares (Pibs) are just one type of Co-op Bank debt held by retail investors. In fact there are 10 types of debt that the bank has issued totalling £1.3 billion.
The £1.3 billion is all 'subordinated' or junior debt and ranks below the senior debt which is either secured against assets or ranked on a par with bank depositors so this money is safe.
Subordinated debt has its own hierarchy and where investors sit in this hierarchy will determine what deal they are offered in the debt swap that Co-op is planning in October.
The bank has already said it is looking at offering investors a combination of unsecured fixed income holdings, a fixed income instrument issued by the Co-operative Group, or ordinary shares in the Co-op Bank.
Although the details haven't been fleshed out yet, there is already speculation about who will receive what.
Lower Tier 2
Within the subordinated debt the 'lower tier 2' debt is king. There are seven different 'notes', or debt issues, that are ranked as lower tier 2 totalling £936.5 million.
Floating rate callable step-up dated subordinated notes due 2016
5.875% Subordinated callable notes due 2019
9.25% Subordinated notes due 28 April 2021
Fixed/ floating rate subordinated notes due November 2021
7.875% Subordinated notes due 19 December 2022
5.75% Dated callable step-up subordinated notes due 2024
5.875% Subordinated notes due 2033
Investors holding this debt are in a reasonably good position, said Mark Holman, managing partner of bond specialist TwentyFour Asset Management. As these bonds have a maturity date the Co-op Bank has to make the debt swap an attractive proposition so that bondholders don't opt to keep their current debt which means the Co-op has to pay the money back on maturity, which it currently can't afford to do.
Holman said lower tier 2 bondholders were likely to be offered more senior debt from Co-op Bank or debt from Co-Op Group which would have a higher credit rating with a value between 80% and 100% (or par) their current investment, because they have 'leverage' with the bank.
The fact that the bank has said it will offer a 'substantial' proportion of the new debt to investors has led Holman to predict a swap of 80% or more of the current investment.
Holman said: 'As we see it, a considerable amount hinges on the word substantial and also in the fact that an exchange remains voluntary and hence to be successful there has to be a degree of synergy.
'Our view internally is that substantial means at least 80%, which would infer a return for lower tier 2 holders or between 80% and par, plus an equity stake.'
Today's articles
Tools from Citywire Money
Weekly email from The Lolly
Get simple, easy ways to make more from your money. Just enter your email address below
An error occured while subscribing your email. Please try again later.
Thank you for registering for your weekly newsletter from The Lolly.
Keep an eye out for us in your inbox, and please add noreply@emails.citywire.co.uk to your safe senders list so we don't get junked.