View the article online at http://citywire.co.uk/new-model-adviser/article/a637273
FSA's shocking double standards on Arch Cru
by Daniel Grote on Nov 26, 2012 at 14:25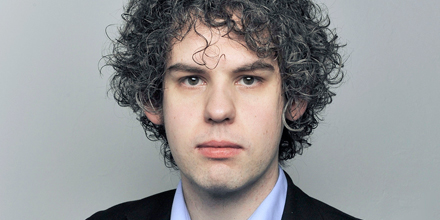 We've been waiting a long time for Financial Services Authority (FSA) action against Capita over the Arch Cru scandal. But despite the regulator having adopted an increasingly strident stance in the last few months of its existence, handing out fines left right and centre, it seems to have lost its aggression in this case.
It has publicly censured Capita, and published a damning final notice listing a litany of failures on the part of the Arch Cru authorised corporate director (ACD). It failed to monitor fund manager Arch Financial Products and the liquidity risks affecting the funds, and ensure that the funds were properly priced.
Those are pretty fundamental failures for an ACD, which bears the lion's share of legal responsibility for a fund. Dig into the details of the final notice published by the regulator, and some of the claims are astonishing.
So at the time of the launch of Investment and Specialist Portfolios, we learn that Capita's due diligence of Arch 'was limited to checking that Arch was authorised by the FSA'. Even as late as November 2008, just months before the funds' suspension, it had not looked into how Arch managed conflicts of interests, obtained its conflicts register, or reviewed the records of its investment decision making.
Its monitoring of liquidity issues was equally woeful. According to the FSA, this was limited to 'checking the amount of uninvested cash within the funds'. That's fair enough as a starting point, but when the funds were invested in the likes of Greek shipping assets, fine wine and private equity and finance (not exactly known for their easy trading), it's not enough.
Given all those failures, how on earth has Capita escaped a fine? The FSA said it would have fined Capita £4 million, but that it did not do so largely because of the financial cost Capita had already incurred as a result of its involvement with Cru, and the impact it would have had on the business.
The FSA has pointed to Capita's payout as part of the regulator's first Cru redress scheme (£32 million), £2 million spent on investigating the existence of Arch Cru assets (something you'd hope an ACD wouldn't be forced into after funds are suspended) and £660,000 handed to its investors as part of its Cru hardship scheme. It has also identified £33 million spent on investment in compliance processes, and £800,000 spent on assessing whether its other funds were affected by the Cru failings.
Only £33 million of that is money paid to investors in the funds, who have been the ones that have suffered, however. Given that advisers are being asked to cough up a combined £110 million, does that represent a fair apportionment of blame from the FSA? No.
The FSA's argument about business impact really sticks in the craw, however. Had the FSA gone ahead with the fine, Capita Financial Managers would have been forced to appeal to its parent company for the money.
The regulator said it had 'taken account' of this fact when deciding against the fine. But if Capita FM was forced to go cap-in-hand to its owner, would that be such a bad thing? The FSA didn't seem to be as squeamish when it revealed its plans for the £110 million Cru scheme funded by advisers. When publishing that consultation, it admitted that 200 adviser firms could be forced into default as a result, but that didn't seem to put a dampener on its plans.
Blogs sponsored by:
@investecam_uk
Tweets by @investecam_uk
Latest Blogs
More about this article:
More from us
What others are saying
Archive