Citywire printed articles sponsored by:


View the article online at http://citywire.co.uk/new-model-adviser/article/a539599
MPs reignite spat with FSA over RDR delay
by Michelle McGagh on Nov 05, 2011 at 00:01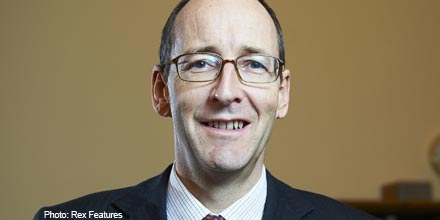 The Treasury Select Committee (TSC) has again raised its concerns about the Financial Services Authority's (FSA) refusal to delay the implementation of the retail distribution review (RDR) by a year after the regulator made 'limited' concession to MPs.
The FSA has issued its formal response to the TSC's RDR report, reiterating that the 2012 deadline will be maintained. The regulator released a press released response to the report at the time of its publication which angered the Committee, which said it had dismissed the report's proposals without due consideration.
Despite FSA chief executive Hector Sants apologising for the perceived dismissal, the FSA has stuck to its guns and in its full response has made few changes.
In a statement, the Committee, led by Andrew Tyrie MP (pictured), said: 'The FSA made its initial reply to our report by means of an embargoed press response rejecting the idea of a one-year delay to the RDR before our report had even been published.
'We deprecated the FSA's action in making such a response. It gave the impression that no adequate consideration had been given to the arguments for the delay we recommended.'
The Committee added that the FSA's actions raised concerns over the accountability the regulator had to parliament and those concerns would be addressed by the TSC in its inquiry into the creation of the Financial Conduct Authority.
The TSC noted that the FSA had made some concessions in its response but that they were 'very limited'.
The FSA has said it will consider flexibility on a case-by-case basis for financial advisers who for personal reasons are unable to meet the 2012 deadline. It will also consult on a work-based assessment for those who do not want to sit an exam.
The TSC said: 'In particular we very much regret that the FSA has not accepted our recommendations that the implementation of the RDR be delayed by 12 months, or that non-qualified advisers be able to operate with a system of proper supervision beyond the implementation date.
'We repeat our concern that the main purpose of the RDR, namely consumer benefit through better choice and competition, will not be served if its introduction leads to a substantial loss of advisers and firms.'