Bestinvest
Winner – Citywire Wealth Manager Performance Awards - cautious portfolio
About us
Bestinvest was founded 25 years ago focusing on research on collective investments. It now looks after over £4 billion of assets for its clients. In 2003 we launched our Discretionary Investment Management service and followed in 2008 with our 5 Multi Asset Portfolio service for the IFA and Financial Planning community, allowing them to outsource their investment management and 'piggy-back' on our research and asset allocation expertise. Research is core to the services we offer to all our clients.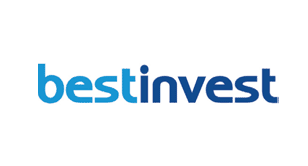 £465,000
average individual client portfolio size
£1.5 billion
assets under management
£1,000/ £250,000
minimum investment limit
Multi-Asset Portfolios/ Bespoke Investment Management
Postal address
6 Chesterfield Gardens
London
W1J 5BQ
Last word
We believe planning and investment go hand-in-hand, so clients benefit from the ongoing expertise of a qualified investment manager who will work to help clients meet their lifetime objectives. We are used to working with financial planners in the management of their clients affairs, offering innovative, tax effective solutions that comply with their firm's requirements.
Relationship management
How are intermediary relationships managed?
We work closely with our intermediary partners providing hands on, face-to-face support and training. We can assist with Investment Seminars providing an Investment Manager speaker and we have a help-line to give assistance and support.
How can portfolios be monitored?
For Discretionary Portfolios, they can be monitored 24/7 via our on-line Client Centre. For our Model Portfolios and Multi-Asset Portfolios, they can be monitored via the wrap platforms on which they sit.
Are you able to remunerate advisers within your charging structure?
Yes, for Discretionary Portfolios the rate is agreed between the adviser and the client and paid direct to the adviser. For Model Portfolios and Multi-Asset Portfolios, this is done via the platform.
How do you communicate with your intermediary partners?
Via face-to-face meetings, telephone support and emails containing monthly factsheets, fund changes, CIO information updates and asset allocation committee précis.
Do you have a facility to link to an adviser's own technology platform?
Yes, our Multi-Asset Portfolios are available on a wide range of platforms.
Briefly describe your ideal intermediary partner
One that recognises the benefits of outsourcing their asset allocation, fund manager research, fund selection and investment management to acknowledged experts in this area, as borne out by ARC's Suggestus due diligence and research.
Unique selling points
Briefly describe why financial planners should consider using you as a discretionary manager
We research Fund Managers, as opposed to funds since Fund Managers change jobs on average every 4 years. We analyse their performance over their entire careers to see whether they have consistently added value or not.
We conduct over 400 face-to-face fund manager interviews each year. Our research underpins all investments offerings.
We use a broad range of asset classes to reduce risk through using non-correlated assets. Equities are further diversified by geography and capitalisation size.
We have around £4bn of assets that we look after and have won a number of awards.
We provide bespoke Discretionary InvestmentManagement where the Investment Manager involves both client and Financial Planner in all discussions. We pass all rebates that we receive back to the client.
We offer a range of 14 Model Portfolios, managed on a discretionary basis and we provide 5 Multi-Asset Portfolios, linked to 5 risk profiles.
Portfolio construction
A suitable blend of funds diversifies away most of the single stock risk, reduce manager risk and provide an efficient way to obtain overseas exposure. To match asset allocation with the rated funds constructionwe a use a proprietary tool, Bestinvest Analyser, which blends complementary funds for each asset category ensuring that a client's portfolio falls within the required risk/return bands.
How extensively are collectives used within portfolios?
We predominantly use collectives as this provides diversification and access to management expertise globally which could not be cheaper replicated. We hold the view that the best stockpickers have always been fund managers. However, we are able to access a wide range of asset classes should collectives not be appropriate.
What is your performance record over the past three years?
11 out of 12 of our asset models have outperformed against their relevant ARC model portfolio over a 3 year period. Performance is measured net of fees with income reinvested.
Which benchmarks do you use to monitor performance?
We don't benchmark performance; instead we provide a variety of performance indicators both internally and externally. In addition we submit our performance data to ARC and are founding members of ARC's Suggestus.
Scope of investments
Direct UK equities*

UK equity long-only funds

Direct overseas equities

Overseas equity funds

Hedge fund of funds

Single strategy hedge funds

Private equity

Structured products

Other alternatives

Direct property

Property collectives

Direct government bonds

Government bond funds

Direct corporate bonds

Corporate bond funds

Exchange traded funds

Investment trusts
* Invests directly into FTSE 100 companies for client portfolios worth £200,000 or more