Compare yourself to your peers: Beacon Wealth
Managing director Tony Larkin shows us what really makes Beacon Wealth Management tick.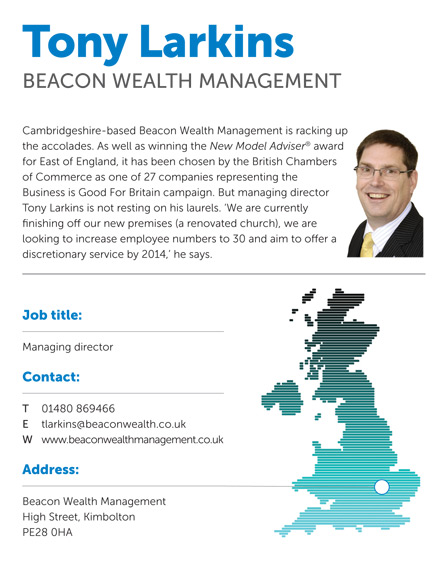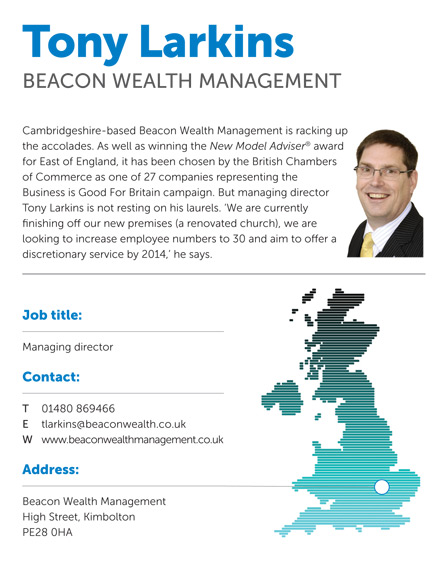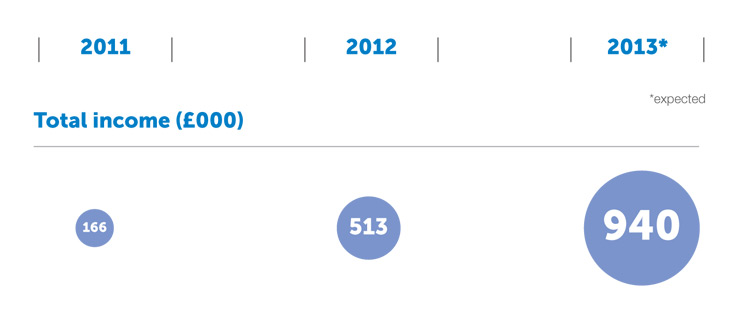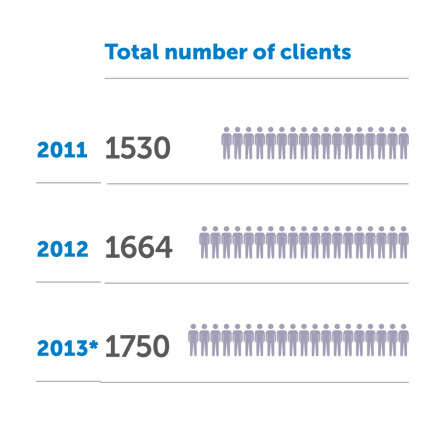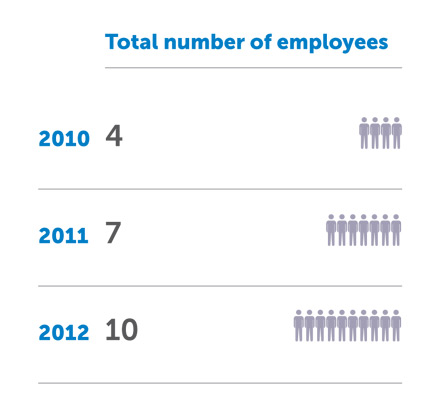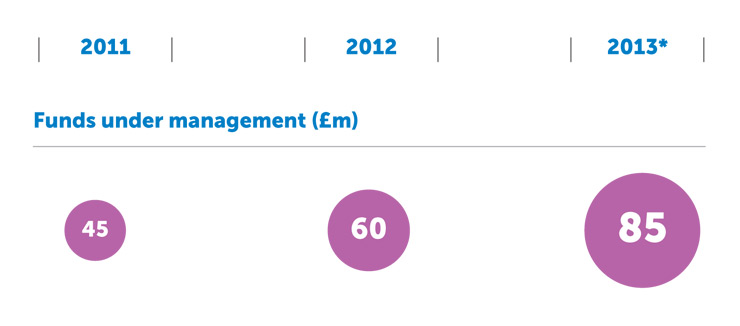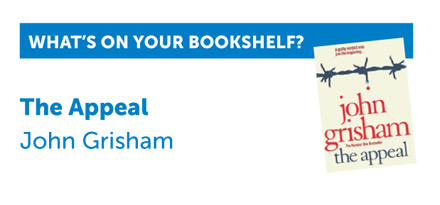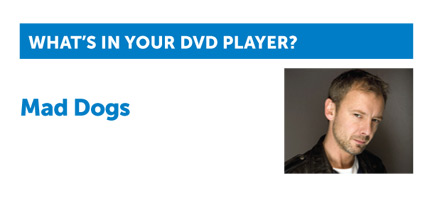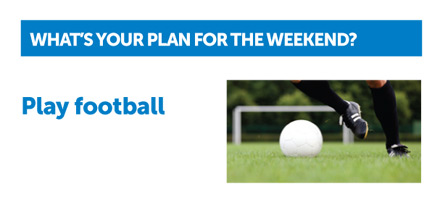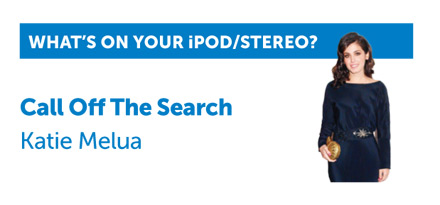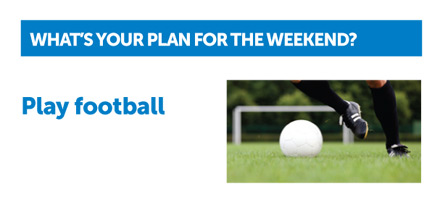 Mike Felton to exit M&G after 11-year spell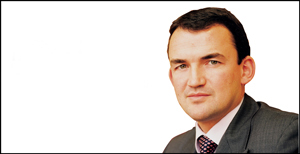 Felton will hand over his £598 million M&G UK Select fund to Sam Ford.
The Vantage Point
Your destination for investment and educational insights from Citywire and Aberdeen on property, strategic bond and multi asset sectors.
Adviser Profile: Ruth Sturkey of The Red House Consulting
1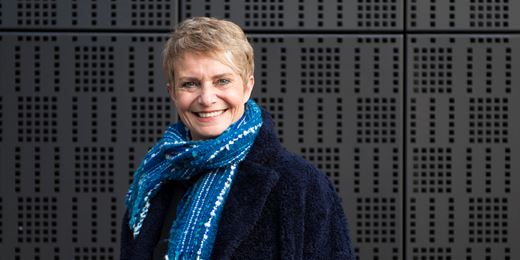 Ruth Sturkey has put corporate qualifications at the heart of The Red House Consulting to meet the complex needs of famous clients, that have included Peter Gabriel and Sting