Parmenion
Winner – Citywire Wealth Manager Advisers' Choice Award - small firm
About us
Parmenion provides investment solutions to Advisers seeking to grow funds under management. By combining online platform-based administration with discretionary management capabilities, Parmenion enables Advisers to deliver a sophisticated client investment service. With our award-winning Adviser support, we provide assistance at every stage of the advice process, meaning that Advisers can concentrate on building a more efficient, scalable and profitable business. Parmenion is an independent company backed by some of the most experienced investment and technology executives in the industry.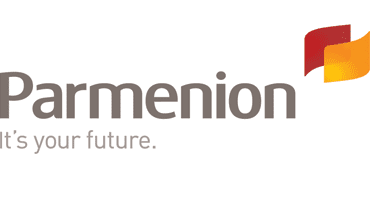 £112,000
average individual client portfolio size
N/A
assets under management
£7,000
minimum investment limit
Postal address
The Tramshed
Beehive Yard
Walcot Street
Bath
BA1 5BB
Locations
Our Head Office is in Bath and we have national coverage through our sales team.
Last word
We are committed to helping Advisers build successful and sustainable businesses and provide a complete investment process that can be seamlessly embedded into an Adviser's business. Our fully supported investment process and management tools include our intuitive Risk Profiler Questionnaire, online risk mapping and asset allocation, a wide range of risk adjusted investment solutions and brandable, client facing marketing material.
Relationship management
How are intermediary relationships managed?
Parmenion places great emphasis on the successful development of relationships. Each introducer firm works with an individual Parmenion Sales Manager and has direct contact with our operations and investment teams.
How can portfolios be monitored?
Our technology platform allows full online access to individual portfolios by adviser, and client if desired.
Are you able to remunerate advisers within your charging structure?
Parmenion offers a menu of charging structures covering intermediary commissions and full RDR-compliant adviser charging. All of our costs are explicit and no fund trail is retained.
How do you communicate with your intermediary partners?
We communicate primarily by telephone and in person. Regular email updates are circulated to firms identifying improvements in service or on timely investment themes.
Briefly describe your ideal intermediary partner
Any firm intent on addressing the challenges of RDR, keen to control the investment solution it wishes to recommend to its clients, and to grow the level and productive value of their funds under management.
Unique selling points
Briefly describe why financial planners should consider using you as a discretionary manager
Our complete investment process can be plugged seamlessly into an Adviser's business, helping Advisers to be RDR ready and focus on building a successful business model.
We provide a wide range of investment solutions comprising active, passive, strategic, tactical and ethical investment styles.
Our range of solutions is provided by our own in-house team: Parmenion Fund Research as well as other investment institutions from the highest levels in the industry, based on solid investment principles and supported by consistent risk profiling.
All of our investment solutions can be tailored across the full spectrum of client risk requirements.
We understand the importance of the Adviser brand and provide the ideal environment for Advisers to build strong businesses by offering an invaluable suite of client facing, adviser branded marketing material and website.
Every portfolio under our administration is meticulously investigated, assessed and supervised by the Investment Oversight Committee (IOC), which comprise key members of the Parmenion team.
Portfolio construction
Parmenion offers an extensive range of investment management solutions from both our in-house team – Parmenion Fund Research and other top investment management institutions.
How extensively are collectives used within portfolios?
Parmenion focuses entirely on collective based solutions.
What is your performance record over the past three years?
Parmenion can point to a highly symmetrical performance across 10 risk graded portfolios, with excellent levels of return for controlled volatility. Full details online.
Which benchmarks do you use to monitor performance?
Major market indices, IMA sectors and Apcims.