Providers are beginning to pull out of owning national IFAs and networks as they acknowledge the money spent has failed to buy them control over distribution.
Since the retail distribution review (RDR) came into force at the start of this year, two of the largest providers have pulled away from their long-established ownership of advisory businesses: Friends Life put network Sesame up for sale and Aegon sold national IFA Positive Solution to Intrinsic.
Neither of these events were shocks in themselves, especially the sale of PosSol, which had been unofficially on the market for the past few years. However, Friends chief executive Andy Briggs (pictured) gave an insight into the provider's thinking behind its sale of Sesame that suggests life company ownership of large adviser firms could soon be a thing of the past.
At the time of the sale, Briggs said: 'I don't think big parent-owned life company networks are the future. I think IFA businesses are most likely to realise their full…potential with a different ownership structure.'
Parents' underlying motives
There are a number of reasons why providers would want to cut ownership ties with networks, including the Financial Services Authority's (FSA) 'Dear CEO' letter, which warned them not to try to circumvent the commission ban through distribution agreements. Networks have also become expensive with the majority posting large losses and being hit by an increasing number of complaints.
The main motive behind the sell-off, however, seems to be an acknowledgment by providers that owning a network does not result in control over distribution.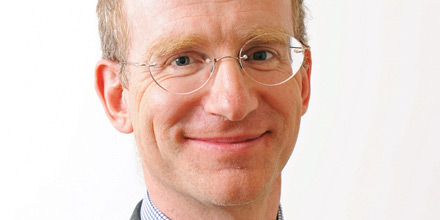 Rob Waller (pictured above), Aegon's executive chairman of distribution, said the provider, which still owns Origen as well as stakes in Tenet and Lighthouse, had bought into advice firms with the aim of controlling which products were sold.
'The anxiety of the industry from a manufacturing perspective is how to get to market. Strategically, insurance companies would be locked out of access to the market unless they owned distribution,' he said.
Geoffrey Clarkson, independent consultant and former compliance director at Tenet, which is largely owned by Aegon, Standard Life, Aviva and Friends Life, said provider ownership had its roots in pushing products. 'If you go back 10 or 15 years, there was always a view that ownership of advisory businesses could lead to business advantage,' he said.
'At the same time, Aviva, Aegon and most of the insurers were buying small stakes in large advisory businesses because they felt at some stage in the future they could benefit from that ownership, either by preventing others from stealing market share or by [advisers] preferring their products.'
No guarantee of control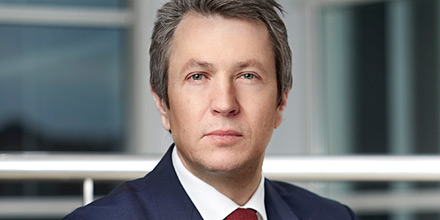 Waller said networks' need to be seen as independent of their parent meant this control never materialised.
'[Provider ownership] actually turned the [adviser] business in to adopting a very independent stance on how they [sold products] and actually the owners got less distribution.'
Richard Pearson, (pictured above), chief operating officer at PosSol, agreed with Waller. 'Aegon thought by owning PosSol it could control the distribution, but the market has moved on,' he said. 'The fact that they were an owner didn't give them any advantage because we are an IFA firm and therefore our advisers acted in an independent manner.
'We got some really good commercial terms with Aegon – for example, with the Aegon Retirement Choices platform – but the advisers benchmarked those with what else was available and still acted as IFAs.
'[For providers], businesses with a restricted proposition are the new game in town, owning 100% of an independent distribution arm is less relevant.'
Peter Mann (pictured below), UK managing director of Skandia, which has previously stated its intention to buy stakes in advice businesses, said owning the majority of an advice firm would help, but not guarantee, influence over distribution.
'It is logical to assume the larger the shareholding you have, the more influence you have, and when you have 51% you have a controlling interest,' he said. 'But the IFA's strategy will determine whether they want to be controlled; it has to be a symbiotic relationship to work.'
Previously, Paul Feeney, chief executive of Skandia parent Old Mutual Wealth, said the company planned to buy stakes of between 5% and 10% in restricted advice firms.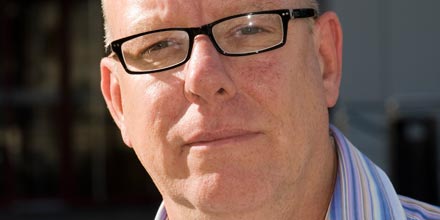 More exits predicted
Waller predicted more providers would step away from their stakes in advisory businesses and said Aegon was strategically reviewing its shareholding in Tenet and Lighthouse.
'We're looking at the holdings we've got… There's little point exiting for no value but there's a constant challenge to leverage the original investment,' he said.
'With Tenet, [it's about] how to maximise a return on the original investment and we're still strategically reviewing that. I don't think there's a market to sell a stake in the present but the headline is we will always review our investments.'
Reaction to the RDR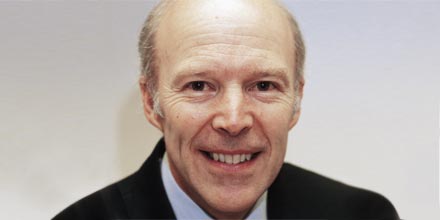 David Shelton (pictured above), independent consultant at Stoke Bishop Consultants, said life companies' withdrawal was beginning now because providers were reviewing their businesses in the wake of the RDR.
He said many life companies had decided to jettison non-core businesses, and networks represented a bad investment in terms of profit and loss.
'Talking broadly, apart from PosSol, it hasn't been a profitable experience for product providers,' he said. 'What's changed is that the profitability outlook for nationals and networks has a question market over it. It's a part of the market that is going through some change.
'The financial mechanisms of networks particularly are changing because of the FSA's rules on marketing allowances and payments, because some networks have been very dependent on that.'
What will the new parents want?
Providers' exit from this market begs the question of who will replace them and in what new ways will they try to control distribution.
Waller said the advice market was still an attractive investment and predicted venture capital firms would see it as a huge opportunity.
'There is a massive need for financial advice, and the scale and demand of the market, with the undersupply and unfulfilled need [for advice], means the ownership of distribution will be seen as a venture capital opportunity.'
Clarkson said asset management firms may step into the breach, especially if advice firms were restricted.
'The new owners could be asset managers in a restricted advice proposition,' he said. 'Intrinsic has done well because it owns an asset management company [Cirilium] and created momentum with advice and assets. Private equity or venture capital firms could also back management to create a more vibrant business that is less inhibited by institutional investors.'
Providers' next steps
Shelton said providers could decide to replace their stake in advice firms by building direct-to-consumer businesses. Last week Royal London unveiled plans to launch such an offering in 2014, and the week before Standard Life and Aviva announced plans to build execution-only propositions for parts of their client banks.
'The trend we're seeing at the moment is providers setting up their own distribution, initially to deal with their orphan clients but inevitably to give them capability to go direct if they wish,' said Shelton.
'We're seeing a movement away from investment in distribution groups, like nationals and networks, into a more controlled and direct distribution, where the economics for providers to have a captive group of clients adds up better than the economics of nationals and networks going through a lot of transition.