View the article online at http://citywire.co.uk/new-model-adviser/article/a637892
Will political expediency lead Osborne to tinker with the annual allowance?
by William Robins on Nov 29, 2012 at 10:08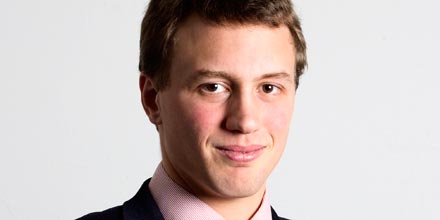 As the pre-Budget autumn statement approaches, rumours are circulating about a plan to cut higher rate tax relief on pension contributions. Similar rumours surfaced in the run-up to the March 2012 Budget, and were unfulfilled.
The coalition did, however, reduce the annual allowance for pension contributions from £255,000 to £50,000 in 2010. According to the rumours, it is now looking at cutting the annual allowance further to £40,000.
Government tinkering
AXA's head of technical sales Andy Zanelli says if this happens it would be more government tinkering, which would put another dent in the public's confidence in the pension system.
'How far do we go? How are you going to encourage employers and entrepreneurs to save for their retirement? £50,000 is reasonable,' he says.
'When we start tinkering around the edges, it is damaging. There is longer term strategy and then there are strategic manoeuvres; and this is one of the latter. It's [merely] a tactical reaction.'
Causing offence
Chancellor George Osborne's tactic, if that's what it is, cannot be to please Conservative voters, who generally want less tax or more tax relief; nor can it be to please the wealthy, who receive 40% relief while they work; nor can it be to please older people, who may have left pension saving late and want to make large contributions. The measure would offend all these groups.
Its justification would be to gain the greatest amount of tax revenue for the least possible anger among average voters.
Yet according to independent pensions expert Michael Johnson, there are targets better serving that goal.
'Higher rate tax relief is the lowest hanging piece of fruit in the whole of the Treasury,' he says.
Doing the sums
Johnson believes the government should dispense with higher rate tax relief altogether, rather than chasing paltry sums by lowering the allowance.