Industry news
Rathbones has recruited former Brewin Dolphin divisional director Fiona McClelland.
Top investment insights
Following in the footsteps of a great manager can be a tough task, as David Moyes' experience at Manchester United shows.
OTHER STORIES
Schroders has shut two funds stuck in out-of-favour asset classes.
Business secretary Vince Cable has warned of further government intervention unless executive pay rises are curbed.
BlackRock is looking to grow its emerging markets business in the US.
The UK Controlled Volatilty fund will track the 30 least volatile stocks on the FTSE 100, which currently yield around 3.8%.
The asset manager has shrugged off the potential impact of a Scottish referendum as it moves into recovery mode.
And Vince Cable has issued a stark warning to Britain's leading boardrooms that they need to crack down on bonuses to restore public trust.
Shares rose as solid earnings reports from Netflix Inc. to Harley-Davidson Inc. topped estimates.
Brent Smith, chief investment officer in the multi-asset strategies group at Franklin Templeton, has left the firm after 18 years.
Highlights
Schroders is unlikely to become a participant in the wave of M&A activity that is currently hitting the UK's wealth management sector.
Ex-Pimco chief Mohammed El-Erian has said he has no immediate plans to go back into the world of investment and may even opt to find a new career post his shock exit from bond giant Pimco.
Wealth Manager has compiled some facts that may have slipped your mind.
Mark Barnett on Labour, energy, tobacco & sub-prime lending
Invesco Perpetual's AAA-rated Mark Barnett shares his thoughts on a variety of sectors as well as the outlook for the market in general.
INVESTMENT TRUST INSIDER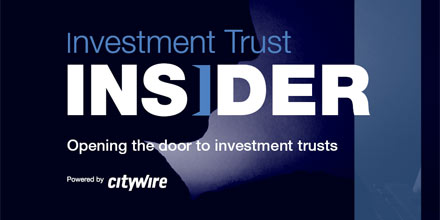 Take a look at our new-look Investment Trust Insider. In this issue we take a microscope to the battered commodities sector to determine whether superb valuation opportunities are emerging. We also highlight 16 dividend 'heroes' and shine a light on the UK small cap stars.
CITYWIRE TV
Robert Jukes, global strategist at Canaccord Genuity Wealth Management offers an insight into his investment thinking and outlines the potential impact of the rise of crypto-currencies.
INVESTMENT TOOLS