Asset Classes - BondsRSS
Fredrik Nerbrand, global head of asset allocation at HSBC, explains why he is backing safe-haven government bonds.
Asset manager announces new named portfolio manager on multi-strategy, alternative beta-focused fund.
John Anderson managed JPMorgan's Sterling Corporate Bond fund.
Jupiter's Merlin multi-manager team has bought into Neil Woodford's new fund, Wealth Manager can reveal.
The Jupiter Merlin team has added the Evenlode Income fund, managed by Rathbones alumnus Hugh Yarrow, to two of its portfolios.
Bond specialist Michael Della Vedova is looking to the secondary market for 'tried and tested' bets as primary plays prove troublesome.
Citywire reveals the funds run by AAA-rated managers that contain less than what Barcelona paid for Luis Suarez.
The Fed will shut down its five-year programme of asset purchases in October
The launch of Aviva's Gars-like rival has been eagerly awaited since Euan Munro, the architect of Gars, joined the firm back in January
What are the danger signals that deter discretionary managers from buying in to a fund?
Brewin Dolphin continues to be backed by a host of star fund managers and there was interesting trading in the stock after it revealed it would take a hit from a failed IT system.
A trust that I have always been interested in – because it is a bit like the imaginary fund I would run if I won the Euromillions lottery – is London & St Lawrence
Old Mutual's bond guru has some advice for Carney one year after he took the helm at the Bank of England.
Schroders has acted to staunch flows into its catastrophe-bond fund less than a year after its launch.
David Taylor has retired from Invesco after 18 years as a manager in the group's fixed income team.
Coutts' CIO Alan Higgins said tightening by the US Federal Reserve next year could result in a 10% correction in US equities, which investors should view as a buying opportunity.
Investors continued to pour money into equity funds at a rapid pace in May despite peaky looking valuations
News sponsored by:
Unconstrained investing: Opportunities accross the board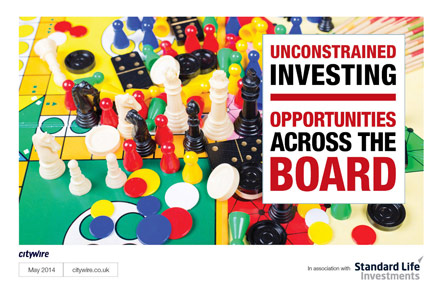 SLI's Ed Legget, Thomas Moore and Mikhail Zverev discuss unconstrained investing.
Franklin Templeton's Richard Bullas on UK smaller companies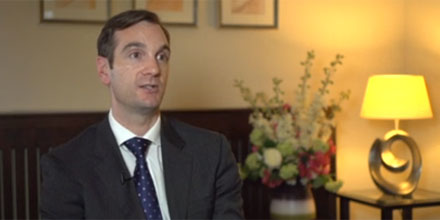 Richard Bullas, Portfolio Manager, Franklin UK Smaller Companies Fund and delegates at Citywire South West talk UK smaller companies.
Citywire TV
What would prompt Roland Arnold to sell the likes of Ashtead and Howden?