Asset Classes - PropertyRSS
Crispin Odey is critical of BSkyB's approach for Sky Deutschland, stating that he will not sell his shares in the deal.
Standard Life Investments has refocused its £420 million Select Property fund to emphasise direct holdings over real estate shares.
Two of Investec's more esoteric fund names are to be dropped in a rebranding exercise.
Almost £200 million has been withdrawn from Miton's Multi-Asset funds during six months which included the departure of former manager Martin Gray and replacement by David Jane
Brown Shipley is planning to revamp its suite of funds later this year in a process that will include the launch of two new products.
John Yakas and Nick Brind, managers of the £184 million Polar Capital Global Financials trust, have argued that banks will soon have to begin returning capital to shareholders.
Asset manager announces new named portfolio manager on multi-strategy, alternative beta-focused fund.
This week's Citywire Discovery data reveal which managers fared best through the real-estate collapse.
Tony Yousefian is to leave Charteris Treasury Portfolio Managers less than five months after joining the firm, Wealth Manager can reveal.
Jupiter's Merlin multi-manager team has bought into Neil Woodford's new fund, Wealth Manager can reveal.
The Jupiter Merlin team has added the Evenlode Income fund, managed by Rathbones alumnus Hugh Yarrow, to two of its portfolios.
Citywire reveals the funds run by AAA-rated managers that contain less than what Barcelona paid for Luis Suarez.
The launch of Aviva's Gars-like rival has been eagerly awaited since Euan Munro, the architect of Gars, joined the firm back in January
Brewin Dolphin continues to be backed by a host of star fund managers and there was interesting trading in the stock after it revealed it would take a hit from a failed IT system.
A trust that I have always been interested in – because it is a bit like the imaginary fund I would run if I won the Euromillions lottery – is London & St Lawrence
The MedicX Group, which runs the popular MedicX fund, is to be acquired by Octopus in a transaction that will boost the boutique's assets by around £1 billion.
The board has agreed the transfer of the UK Commercial Property trust after being assured the management team would not change following SLI's buy of Ignis.  
The group has decided to bring property investment management in-house and hired two fund managers from AMP Capital to facilitate the move.  
Investors continued to pour money into equity funds at a rapid pace in May despite peaky looking valuations
Max Property's ambition was illustrated by the performance fee which offers rewards for returns in excess of 11% a year
News sponsored by:
Unconstrained investing: Opportunities accross the board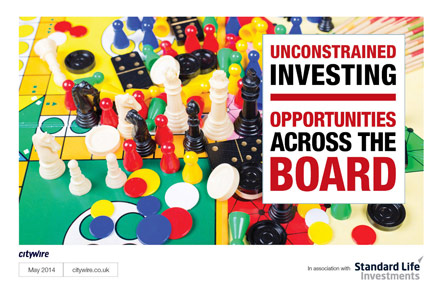 SLI's Ed Legget, Thomas Moore and Mikhail Zverev discuss unconstrained investing.
Franklin Templeton's Richard Bullas on UK smaller companies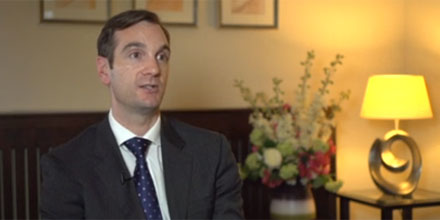 Richard Bullas, Portfolio Manager, Franklin UK Smaller Companies Fund and delegates at Citywire South West talk UK smaller companies.
Citywire TV
What would prompt Roland Arnold to sell the likes of Ashtead and Howden?