News by: Daniel Grote
Barclays shares jump as results less bad than feared. Fresh Russia sanctions cause few ripples in markets.
Tougher sanctions against Russia and an onslaught of US data weigh on investors' minds as FTSE inches up.
Aberdeen Asset Management continues to fall on news of loss of big clients. Investors shrug off Lloyds' Libor fine.
RBS delights the City with a fall in bad debts as the UK economy achieves the 'milestone' of growing beyond pre-crisis levels.
B&Q owner falls 7.5% on disappointing sales. FTSE flat as investor caution prevails amid geopolitical tension.
(Update) Profits warning hits GlaxoSmithKline. FTSE 100 edges higher despite fear of more punitive EU sanctions against Russia.
Sentiment improves as Ukrainian separatists agree to hand over black boxes of crashed plane. Tesco gives back yesterday's gains.
Our daily roundup of the best analyst commentary on shares, also including Homeserve and Advanced Computer Software.
AbbVie seals deal to buy Dublin-based pharmaceutical group. FTSE moves into positive territory after earlier losses on Ukraine plane crash.
(Update) Reports of plane crash in eastern Ukraine led to further slump in shares after latest US sanctions against Russia.
The FTSE 100 has rallied after strong Chinese growth figures. Meggitt jumps on takeover speculation.
(Update) Economists predict a hike in interest rates in November after bigger-than-expected inflation rise surprised investors.
FTSE 100 bounces back after rotten week, with Shire among big risers as it recommends new AbbVie bid.
Imperial Tobacco leads the FTSE 100 higher as it looks to benefit from a merger of US rivals Reynolds and Lorillard. 
The suspension of shares in Banco Espirito Santo sends shock waves around European markets and hits the FTSE 100.
The FTSE 100 continues its downwards march. Admiral shares mirror falling revenues while Aviva's turnaround fails to impress.
Drop in UK manufacturing deals blow to hawks pushing for an early interest rate rise. Marks & Spencer falls after a disappointing trading statement.
Concerns that Germany, Europe's largest economy, may be stalling pushed the FTSE 100 lower.
Our daily roundup of the best analyst commentary on shares, also including Revolymer and MJ Gleeson.
Investors bank profits on FTSE 100. Our Accumulator table gives the lowdown on a record-breaking week for markets.
News sponsored by:
Unconstrained investing: Opportunities accross the board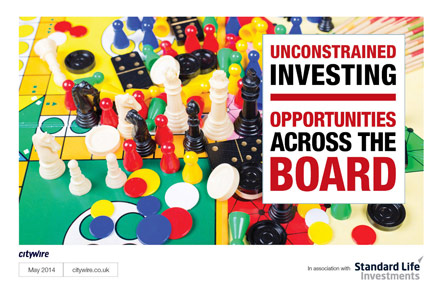 SLI's Ed Legget, Thomas Moore and Mikhail Zverev discuss unconstrained investing.
Franklin Templeton's Richard Bullas on UK smaller companies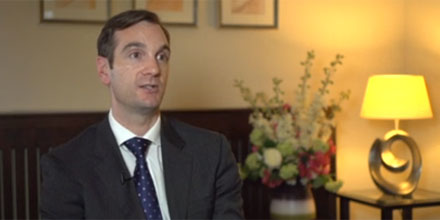 Richard Bullas, Portfolio Manager, Franklin UK Smaller Companies Fund and delegates at Citywire South West talk UK smaller companies.
Citywire TV
What would prompt Roland Arnold to sell the likes of Ashtead and Howden?