News by: David Campbell
Many firms face a challenge keeping up with the most tech-literate clients without alienating the late-adopting majority, while meeting regulatory demands.  
A roundup of trades by professional investors, including Neil Woodford. This time we look at Synairgen, Ashmore, Macfarlane, Wilmington and Acal.
UK GDP rose 0.8% in the second quarter of the year or 3.1% over the last 12 months according to the first estimate of growth
Almost £200 million has been withdrawn from Miton's Multi-Asset funds during six months which included the departure of former manager Martin Gray and replacement by David Jane
RBS has warned that the company is still struggling to escape the legacy of its recent past saying that it is facing 'significant conduct and litigation issues that will likely hit our profits going forward'
Lloyds has confirmed that it is close to reaching settlement with regulators over Libor abuses following a Financial Times report that the company will pay a fine of up to £300 million
Neil Woodford, the best UK investor of his generation, has taken a big chunk of biotech minnow Synairgen
RBS is considering the sale of subsidiary Coutts' overseas operations as part of a review of its wealth management services
Walker Cripps has recruited a further four investment managers following the hires of Barclays brokers Steven Moss and Mark Entwistle and Charles Stanley broker John Fletche
UK banks are again facing potential break up after the Competition and Markets Authority recommended an investigation into the £8 billion current account and £2 billion business account markets
Unemployment in the UK has fallen to a six-year low of 6.5% while the number of people considered economically inactive fell to a figure last seen in 1990
Hargreave Hale has poached JM Finn senior investment managers Tom Holliday and Jim Mersey-Thompson
Profits at City of London Investment Group fell almost a fifth over the 13 months to the end of June
FCA boss Wheatley banked £610,000 in the year to the end of March, down almost 10% from the year before
The Fed will shut down its five-year programme of asset purchases in October
Impax Asset Management has bought out a sustainable property fund business from rival Climate Change Capital
Leeds private client manager Andrews Gwynne has poached the founder of Redmayne Bentley's investment management team
Bill Gates has ramped up his holding in flight services company BBA Aviation as the business continues an aggressive schedule of share buybacks.
Towry has appointed senior client partner Julie Lord to head the Cardiff office it acquired last year
Affinity Private Wealth CIO on how the company is avoiding becoming 'male, pale and stale'
News sponsored by:
Unconstrained investing: Opportunities accross the board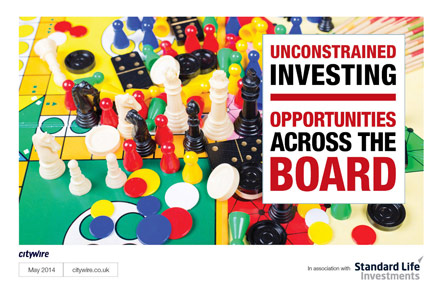 SLI's Ed Legget, Thomas Moore and Mikhail Zverev discuss unconstrained investing.
Franklin Templeton's Richard Bullas on UK smaller companies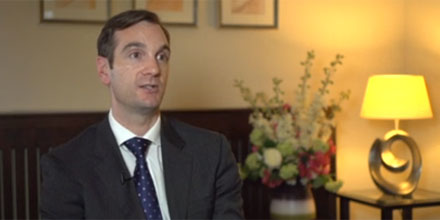 Richard Bullas, Portfolio Manager, Franklin UK Smaller Companies Fund and delegates at Citywire South West talk UK smaller companies.
Citywire TV
What would prompt Roland Arnold to sell the likes of Ashtead and Howden?