News by: David Campbell
As central banks cranked up the printing presses and began to buy government paper by the tonne, many predicted Weimar-esque erosion of monetary value and the imminent introduction of million-dollar bills. Why did this not come to pass?
Bond durations have been pushed out to an average of nine years across client portfolios at Thesis, with chief investment officer Michael Lally warning of a squeeze on short-duration securities
The UK is exploiting the widespread adoption of the US Foreign Account Tax Compliance Act (Fatca) rules on tax information sharing with plans to launch its own version
In his much heralded, but likely never implemented, report into financial market short-termism this year, professor John Kay neatly encapsulated the structural problems of investment intermediation.
Did Osborne reprieve his political reputation today? Well, partially
The government will attempt to boost small cap funding and liquidity by consulting on plans to allow AIM market stocks to be held directly within tax-efficient wrappers such as ISAs.
The government has cancelled the previously planned 3p fuel duty increase.
The government has committed to a major programme of road refurbishment as well as a billion pound loan to extend the UK underground to the Olympic park and Battersea.
We present a visual guide to what to expect today.
Recent research – admittedly on chimpanzees – has confirmed that general happiness and contentment troughs in middle age, before increasing again with the advance of years.
(Update) Brewin Dolphin took a £553k additional Financial Services Compensation Scheme hit, according to its results, but chair Jamie Matheson said predicting future levies would be like 'banging your head' against a wall.
Tom Dobell, head of the £7.7 billion M&G Recovery fund, has upped his stake in troubled Sierra Leone iron ore producer African Minerals
A surge of central bank liquidity has warped global yield curves and created a host of rate arbitrage opportunities across the world,
Uncertainty is already detracting from potential 2013 US growth, but by how much?
News sponsored by:
Unconstrained investing: Opportunities accross the board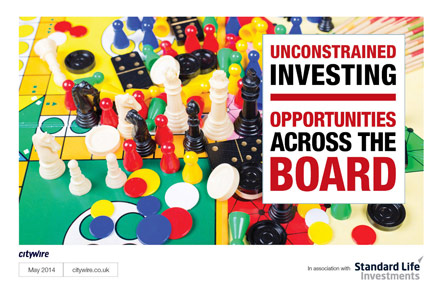 SLI's Ed Legget, Thomas Moore and Mikhail Zverev discuss unconstrained investing.
Franklin Templeton's Richard Bullas on UK smaller companies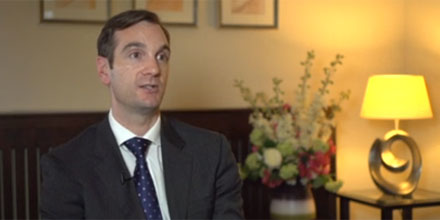 Richard Bullas, Portfolio Manager, Franklin UK Smaller Companies Fund and delegates at Citywire South West talk UK smaller companies.
Citywire TV
What would prompt Roland Arnold to sell the likes of Ashtead and Howden?