News by: David Campbell
Don't ramble, generalise, use jargon, attempt to hide weak points or pretend to have capabilities you don't.
Get the inside track on how to pitch to some of the best trustees in the business.
Société Générale Private Banking Hambros has raided Coutts for two senior staff hires, bringing on board Samik Mukherjee as senior private banker and Paul Stappard as senior portfolio manager.
RIT Capital has promised to take 'active steps' to counter a disappointing six months for the company, adding to its gold holdings but adding it sees no value in chasing yield up the risk curve
AAA-rated Nick Train has backed takeover proceedings at beverage businesses AG Barr, Diageo and Heineken, three core holdings which altogether make up 27% of his Lindsell Train trust
Liontrust has recruited Thames River Capital co-founder Michael Mabbutt to head a newly-formed global credit division which is expected to launch its first mandates at the beginning of next year.
It is crucial for wealth managers to get to know lawyers and learn how to pitch for their business.  Here are a clutch of 15 key names from the field alongside tips on how to best serve their clients.
Spend much time in the comment sections of stock trading sites such as Motley Fool and Interactive Investor and one thing rapidly becomes clear: investing for many people is about much more than an attempt to secure riches or a retirement income
The International Energy Association (IEA) predicted last week that the US would become a dominant energy superpower by 2035
Many managers and analysts are now calling US markets oversold, but could you be catching a falling knife?
We've scoured the market to find 10 eye-catching trades over the last month or so from some of the best in the stockpicking business.  
The court ruling that the ratings agencies have been dodging for five years finally arrived this month, courtesy of an Australian court, which found S&P culpable for losses on a credit derivative structure.
As investors appear to be more comfortable in taking on more risk, Barclays Stockbrokers highlights the 10 best selling funds on its execution only platform in October.  
The ability to blend in and fit the culture of our firm, rather than expecting us to fit theirs, is paramount
China's ruling politburo appeared to take a notably conservative swing when its seven-strong line-up was revealed in Beijing today, with noted reformers passed over for members of the old-guard.
The FSA has told British and foreign banks operating in the City that it will expect them to show they have clawed back bonuses and exercised restraint after a year of major scandals to hit the sector.
The UK's AAA rating faces a downgrade within the next four months if the economy dips sharply again, credit rating giant Moody's has warned.
 A New York court decision raises the prospect of an Argentinian default - but also worrying questions about the possibility of future sovereign restructures and the rights of governments
A pitch will be broken if it is demonstrated that the investment process is not coherent and that managers do their own thing
Wealth managers are braced for a reversal in the 30-year trend of bond outperformance versus equities
News sponsored by:
Unconstrained investing: Opportunities accross the board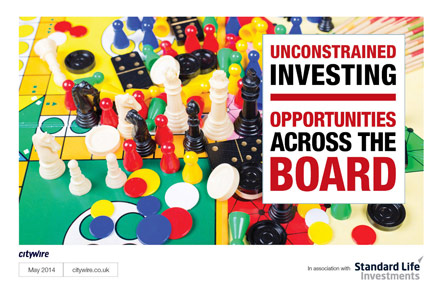 SLI's Ed Legget, Thomas Moore and Mikhail Zverev discuss unconstrained investing.
Franklin Templeton's Richard Bullas on UK smaller companies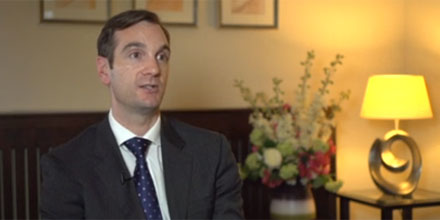 Richard Bullas, Portfolio Manager, Franklin UK Smaller Companies Fund and delegates at Citywire South West talk UK smaller companies.
Citywire TV
What would prompt Roland Arnold to sell the likes of Ashtead and Howden?