News by: David Campbell
With the US earnings season if full swing we highlight eight graphs which offer a compelling insight into reporting patterns.
European Wealth Management has bought out Worcester financial planning business Bradley Stuart
US equity guru Jeffery Saut, chief investment strategist at Raymond James Investment Service, will be the star attraction at this year's Citywire Wealth Management Forum in London on 6 November.
The rate of inflation fell back to a near three year low of 2.2% in September as the sharp increase in energy costs witnessed during 2011 began to wash out of the system.
Citywire A-rated Evy Hambro significantly sold down his stake in the Indonesian coal miner before news emerged that Nat Rothschild had quit the firm on Monday night as his row with the Bakrie family intensified.   
Private Equity Investor is a fund that I hold in my pension fund. It is slowly returning cash to shareholders and has been reasonably successful over the past few years.
Things are pretty bad in Spain but these graphs suggest the situation could be about to get a lot worse.  
Simple, straightforward language, both in reporting and when dealing directly with clients.
We take a look at some of the eye-catching stock trades over the last month from the likes of Giles Hargreave, Richard Placket and Soros.
A presentation geared towards a manager's own interests and not the client will normally break the pitch
Nasdaq has experienced its second major trading error this year after Kraft Foods surged by more than 30% in seconds following a share split yesterday, forcing the cancellation of deals.
Small cap hedge fund manager David Newton, manager of the Helium Special Situation fund, has ramped up his investment in pensions administrator and investment manager Mattioli Woods.
The world is less than half way through a lost decade of volatility and below trend global growth the International Monetary Fund's chief economist Olivier Blanchard has said.
Mahon and his co-founders have wholeheartedly embraced the freedom of opportunity granted to them, with assets growing at an annualised rate of between 15% and 20%
QE3 may have given commodities a short-term boost but the long time outlook for the asset class is far from clear.
Citywire AAA-rated Gile Hargreave has lifted his position in Immedia, the company founded by former Radio 1 DJ Bruno Brookes, above the 10% mark.
News sponsored by:
Unconstrained investing: Opportunities accross the board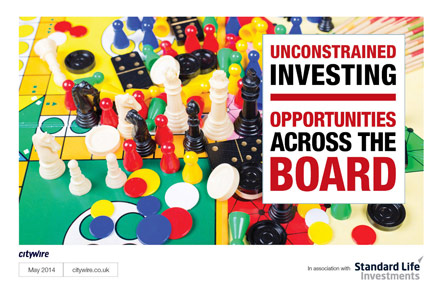 SLI's Ed Legget, Thomas Moore and Mikhail Zverev discuss unconstrained investing.
Franklin Templeton's Richard Bullas on UK smaller companies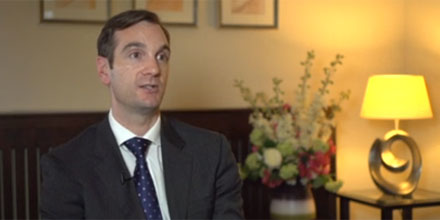 Richard Bullas, Portfolio Manager, Franklin UK Smaller Companies Fund and delegates at Citywire South West talk UK smaller companies.
Citywire TV
What would prompt Roland Arnold to sell the likes of Ashtead and Howden?