News by: David Campbell
The London Stock Exchange will this week begin moving its RNS newswire behind a registration wall
The big four UK banks have committed to a full review of the potential mis-selling of interest rate hedging products to small businesses, the Financial Services Authority has said.
Brewin Dolphin lost 5% of its income over the three months to 30 January as trail commission was removed and admitted that the introduction of its new fee structure was 'slower than anticipated'.
US GDP registered a surprise fall in the final quarter of 2012 due largely to a 22% fall in national defence spending in the final three months of the year.
Barclays is understood to be meeting key Barclays shareholders as it seeks to drum up support for a seven-figure bonusfor its CEO
The huge pile of money frozen into money market and bond funds is beginning to thaw and trickle into shares.
Britain was teetering on the edge of an unprecedented triple dip recession at the end of 2012 as GDP growth fell by 0.3%, as the post-Olympic bounce faded.
Apple shares fell 10% in afterhours trading last night, threatening to throw a spoke in the recent tech market rally, as its breakneck rate of sales growth faltered at the end of 2012.
Interdealer broker ICAP is under investigation over its possible role in Libor manipulation, an internal FSA memo obtained by the Financial Times has confirmed.
China exited 2012 with its economy accelerating hard out of a year in which it came closer to hitting stall speed than at any time since 1999, in a further tentative sign of recovery in global activity.
A check list of critical market turning points which may or may not materialise over the next 12 months. 
New chief executive Antony Jenkins intends to put ethical standards of conduct at the heart of Barclays' business, and says staff who do not share his views can leave the bank.
The Financial Services Authority has extended the terms of its review of staff incentive schemes and issued final guidance on the kind of arrangements it will consider acceptable and appropriate.
After a reappraisal of risk appetite on liquidity support, Q4 saw far more limited changes to asset allocation as investors settled in.
Persistent policy failures threaten a 'perfect storm' of systemic global financial, economic and ecological collapse, the World Economic Forum has warned, ahead of its annual meeting in Davos.
A former hedge fund consultant currently awaiting sentencing after pleading guilty to passing on inside information has named another 20 individuals he said were implicated in the scandal.
How to get your foot in the door with these leading gatekeepers
How to get your foot in the door with these leading gatekeepers
From integrated computer companies to Afrian miners, we take a look at what some of the UK's best managers have been buying.
Shadow chancellor Ed Balls will today announce a planned £1 billion reduction in pensions tax relief for high earners to fund a job creation programme for the long-term unemployed.
News sponsored by:
Unconstrained investing: Opportunities accross the board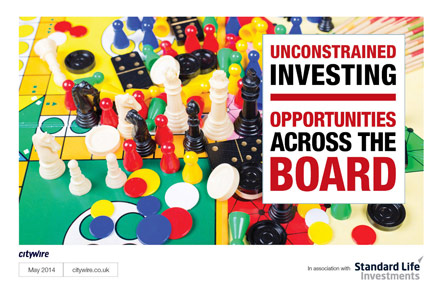 SLI's Ed Legget, Thomas Moore and Mikhail Zverev discuss unconstrained investing.
Franklin Templeton's Richard Bullas on UK smaller companies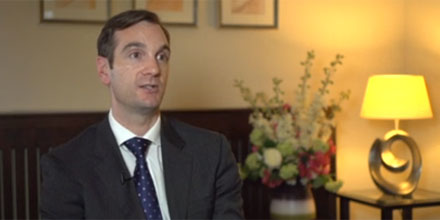 Richard Bullas, Portfolio Manager, Franklin UK Smaller Companies Fund and delegates at Citywire South West talk UK smaller companies.
Citywire TV
What would prompt Roland Arnold to sell the likes of Ashtead and Howden?