News by: Eleanor Lawrie
High turnover in the asset management industry has caused Meadows to take a second look at where he invests.
Thousands of clients of failed stockbroker Pritchard could face a further nine-month wait before their money is returned
Despite its tie-up with Swedish banking giant Handelsbanken, Heartwood has kept its boutique identity.
Legg Mason has bought Martin Currie to add to its stable of boutiques.
Edmund Salveson spent eight years at Brewin Dolphin.
David Taylor took a stake in Jupiter this month overlooked his reluctance to back IPOs to buy an interest in River and Mercantile.   
Aidan Kearney has become the latest manager to leave the combined business.
The UK manager is looking to less cyclical areas of the market to see him through any economic wobbles.
Bryan Collings, the emerging markets manager used almost £400,000 from selling his stake in the boutique to set up his own venture.
The firm is looking to take on more private bankers as profits grow.
John Anderson managed JPMorgan's Sterling Corporate Bond fund.
Experts from leading firms discuss what they think will be the outcome of the advice consultation.
The three managers have left the business following its takeover by Royal London Group.
The manager said the defensive portion of his portfolio would help shield investors if we see more market volatility.
Ex-Liontrust distribution head Mickey Morrissey takes top distribution job after internal reshuffle.
Close Brothers Asset Management have dialled up equities to satisfy clients' thirst for income.
Invesco Perpetual has created a 'financial institutions' group, hiring sales people from Threadneedle and Standard Life Investments.  
The launch of Aviva's Gars-like rival has been eagerly awaited since Euan Munro, the architect of Gars, joined the firm back in January
A flurry of IPOS, tough economic data and strongly performing mid-caps have all taken their toll on the sector.
The fund group has created a US team with the new hires as it readies a series of fund launches.
News sponsored by:
Unconstrained investing: Opportunities accross the board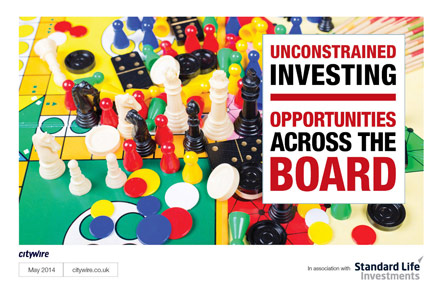 SLI's Ed Legget, Thomas Moore and Mikhail Zverev discuss unconstrained investing.
Franklin Templeton's Richard Bullas on UK smaller companies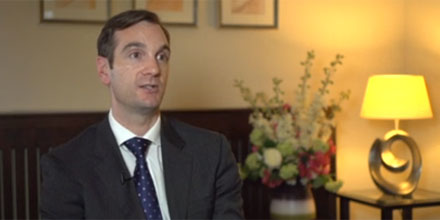 Richard Bullas, Portfolio Manager, Franklin UK Smaller Companies Fund and delegates at Citywire South West talk UK smaller companies.
Citywire TV
What would prompt Roland Arnold to sell the likes of Ashtead and Howden?