News by: Helen Harjak
Gross domestic product (GDP) plays an important role for UK government and business but economists argue the figures are based on limited information and go out of date too quickly.
With the end of ultra-low interest rates looking increasingly certain, the debate has turned to how well the UK is positioned to withstand tightening monetary policy.
With computer giant Microsoft to axe up to 18,000 jobs, the technology sector is once again under the spotlight.
After falling dramatically out of favour during the financial crisis, commercial property funds are once again winning the hearts and minds of investors
While investors are moving back into emerging markets following last year's outflows, lingering headwinds for growth prospects require investors to be selective.
Opinion and data remains divided on whether sterling's rise to a five-year high against the euro and dollar is harming UK businesses exporting to countries with weaker currencies.
Concerns are rising that ongoing low volatility has left stock markets vulnerable to correction.
Lurking behind the falling UK and US unemployment figures is the fact that many new jobs created are low-paid, self-employed or zero-hour contracts.
The lengthy equity rally is arguably now looking stretched as long-dated US treasuries have emerged as one of this year's best plays.
Germany is set to endure a severe labour shortage of up to 10 million workers by 2030, unless it takes swift action to boost immigration and increase working hours for older generations
Following a spate of IPOs in the UK, Brewin Dolphin has warned investors not to expect every market debut to match Royal Mail's stellar first few months as a listed entity.
Concerns are rising among fixed income investors that the decent returns enjoyed in recent years are set to disappear when monetary policy begins to tighten its grip.
Islamist militants have been seizing new territories in Iraq, including the country's biggest oil refinery in Baiji, raising investors' concerns about oil prices in the past few weeks.
News sponsored by:
Unconstrained investing: Opportunities accross the board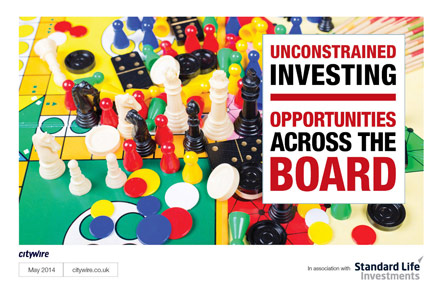 SLI's Ed Legget, Thomas Moore and Mikhail Zverev discuss unconstrained investing.
Franklin Templeton's Richard Bullas on UK smaller companies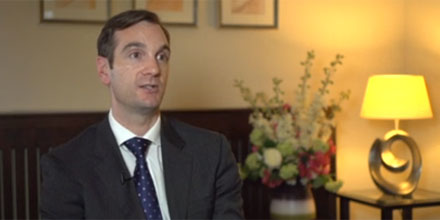 Richard Bullas, Portfolio Manager, Franklin UK Smaller Companies Fund and delegates at Citywire South West talk UK smaller companies.
Citywire TV
What would prompt Roland Arnold to sell the likes of Ashtead and Howden?