News by: Himanshu Singh
United States' new sanctions on Russia in the energy, arms and finance sectors further weighed on investors' sentiment.
And UBS, Credit Suisse and Deutsche Bank have been drawn into a deepening probe of banks' anonymous "dark pool" trading venues.
Investors' optimism was limited by the day's economic data, which showed pending home sales unexpectedly fell 1.1% in June.
And the IMF has raised concerns about rising pound despite a strong rebound in UK economy.
Shares rose as profit at industrial companies in China increased by 17.9% in June from a year earlier, after gaining 8.9% in May.
And Lloyds Banking Group is to set aside another £500 million to compensate customers mis-sold payment protection insurance.
And the UK Government is expected to launch the "14th onshore licensing round", inviting companies to bid for fracking rights in previously untouched areas.
And UK's second quarter GDP growth of 0.8% means total economic output was 0.2% points bigger than in the first quarter of 2008, its previous peak.
However, the S&P 500 set another record closing high as Facebook rallied on higher revenue.
And junk bond returns head for worst month in nearly a year as bull run stalls.
And Big Six energy suppliers could be broken up by investigation into profits and prices, as Competition and Markets Authority sets out its concerns about the sector.
However, Boeing weighed on the Dow and conflicts in Ukraine and the Gaza Strip kept the broader market's gains in check.
The S&P 500 hit an intraday record boosted by better-than-expected inflation and housing reports and amid upbeat earnings reports.
And a dispute over two warships France is building for Russia is threatening to overshadow a high-stakes meeting of EU foreign ministers.
And the Serious Fraud Office has launched a criminal investigation into alleged rigging of the £3 trillion-a-day foreign exchange markets           .
Concern tension in Ukraine could lead to deeper sanctions against Russia kept investors on the sidelines before major earnings reports.
And RJ Reynolds, America's second biggest tobacco company, has been ordered to pay $23.6 billion in punitive damages to the widow of a cigarette smoker who died of lung cancer.
Technology and industrial shares led the advance amid a global rebound as investors set aside geopolitical concerns.
And the UK remains the most attractive destination in Europe for foreign business investment, winning almost 1,800 new projects in the past year.
And revenues at Google's British operation surged 22% to $1.62 billion in the three months to June, in a positive sign for the wider UK economy.
News sponsored by:
Unconstrained investing: Opportunities accross the board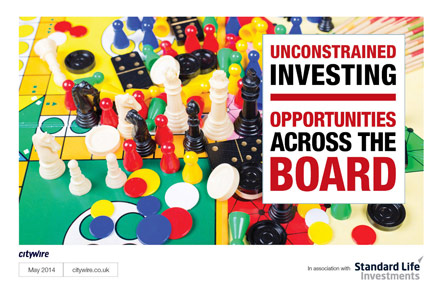 SLI's Ed Legget, Thomas Moore and Mikhail Zverev discuss unconstrained investing.
Franklin Templeton's Richard Bullas on UK smaller companies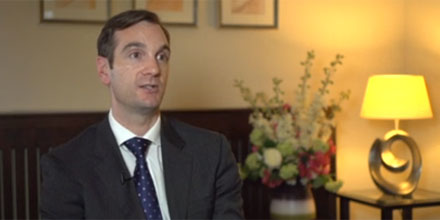 Richard Bullas, Portfolio Manager, Franklin UK Smaller Companies Fund and delegates at Citywire South West talk UK smaller companies.
Citywire TV
What would prompt Roland Arnold to sell the likes of Ashtead and Howden?