News by: James Phillipps
The Financial Conduct Authority and Prudential Regulation Authority plan to increase the clawback period for bankers' bonuses to up to 10 years and extend the deferral of remuneration by a minimum seven years for senior managers.
The Gherkin, one of the City's more recent iconic landmarks, has been put for sale by receivers with hopes it will reach £650 million.
(Update) Electra Private Equity has turned down activist shareholder Sherborne Investors Management's requests for a change of directors and strategy at the trust.
St. James's Place's saw assets under management (AUM) rise by 7% in the first half of the year to hit a record high of £47.6 billion although profits took a £7 million hit from the Financial Services Compensation Scheme (FSCS) levy.
Lloyds Banking group has been hit with a combined fine of £217.4 million by the UK and US regulators for its role in the Libor manipulation scandal.
The London Gold Fixing Ltd has set up a new supervisory to oversee the pricing of the precious metal following a series of regulatory probes into price-rigging.
The Financial Conduct Authority (FCA) has issued a further warning to consumers about the risks of investing in corporate bond funds.
Brooks Macdonald's assets under management rose by 28% year-on-year, bolstered by the acquisition of DPZ Capital in April.
Close Brothers saw assets under management rise by 4% to £9.7 billion, while its loan book surged by 8% to £5.2 billion in the five months to the end of June.
Rathbone Brothers is to pay £15 million to settle a long-running legal dispute involving its former Jersey trust subsidiary and an ex-employee.
Bundesbank supremo Jens Weidmann has urged Britain not to quit the European Union, even quoting The Beatles to sell the mutual economic benefits of the country retaining its membership.
UK farmland prices are expected to continue hitting record highs over the next year, albeit at a slower rate than seen over the last 18 months.
It has been a busy year for shareholder activism with a number of firms on the end of revolts.  
The Edinburgh Investment Trust has increased its maximum permitted gearing to 25% and refinanced £100 million debenture stock.
Charles Stanley has added to its team in Leeds with the hire of Nicola Loudon from Redmayne Bentley.
In a stock market announcement, the company said that it has received notice from the French competition authority, the Autorité de la Concurrence, that its French subsidiary, GLS France, is being investigated over its 'alleged activities within the industry' in France.
Brewin Dolphin has told clients north of the border that it is committed to its Scottish offices despite 'palpable' uncertainty around the impact of a potential 'Yes' vote in the independence referendum.
Sir David Prosser is to step down as joint chairman of Investec in a move that will see Fani Titi named the company's sole chair.
Janet Yellen has said that Federal Reserve needs to maintain 'a high degree' of quantitative easing because there is still 'significant slack' in the labour market.
With the deadline for renewing tax credits looming on 31 July, HM Revenue & Customs reveals the top 10 excuses for not renewing claims.
News sponsored by:
Unconstrained investing: Opportunities accross the board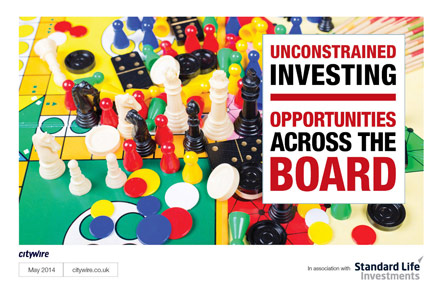 SLI's Ed Legget, Thomas Moore and Mikhail Zverev discuss unconstrained investing.
Franklin Templeton's Richard Bullas on UK smaller companies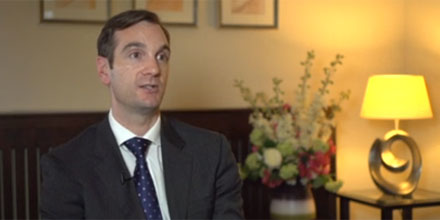 Richard Bullas, Portfolio Manager, Franklin UK Smaller Companies Fund and delegates at Citywire South West talk UK smaller companies.
Citywire TV
What would prompt Roland Arnold to sell the likes of Ashtead and Howden?