Citywire printed articles sponsored by:


View the article online at http://citywire.co.uk/wealth-manager/article/a648189
BlackRock in landmark move to boost ETF protection
by Emma Dunkley on Jan 03, 2013 at 11:10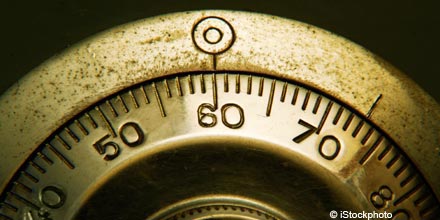 BlackRock has started issuing letters to investors to bolster the degree of protection they have from the firm's practice of securities lending in iShares, its exchange traded funds (ETF) arm.
The asset manager last year moved to indemnify its iShares range from the risk of borrower default, meaning that if a company borrows stock from the fund and goes bust, BlackRock compensates the fund and ensures there is no financial loss for investors.
But there are degrees of indemnification, and by writing to clients BlackRock's move has been regarded as innovative and something of a landmark, as well as mitigating fears about the extent issuers cover investors from the risk of borrowers being unable to return the stock.
One iShares investor said: 'They used to announce the indemnity and never followed it up in writing with anything…now investors have a proper indemnity.
'The indemnity is very good. It is an indemnity against loss. Not the same as the indemnity to buy back your shares,' he said, the latter of which being a practice undertaken by some providers, that can still leave investors incurring losses.
It is the first time that BlackRock's iShares has written to its clients on the issue and in a letter to one investor it explained its decision.
'With regard to such sub-funds participating in the BlackRock securities lending program, if a borrower defaults and the value of the collateral pledged by the borrower at the time of default is insufficient to cover the borrower's obligations, the BlackRock guarantee guarantees the payment of and indemnifies the relevant sub-fund against such loss.'
Criticism over securities lending
BlackRock has come under fire for lending out securities and potential conflicts of interest, in that the firm has in the past taken 40% of the income from the stock lending but zero percent of the risk, while investors take on 100% of the risk, and only 60% of the income.
As a result, BlackRock – and other providers that undertook similar practices – were potentially incentivised, prior to the indemnity, to pile on the risk by lending to weaker counterparties, taking on poorer collateral, such as small cap equities or European banks, to generate a greater return.
Sponsored by:
More on ETFs:
More about this article:
Look up the shares
More
Asia & EMD: risks vs opportunity