Citywire printed articles sponsored by:


View the video online at http://citywire.co.uk/wealth-manager/video/a667052
Citywire Live! All the action from Osborne's Budget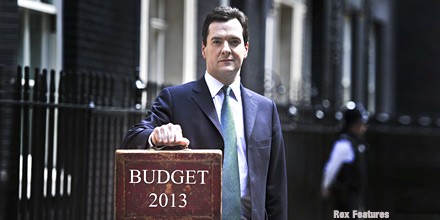 Tune into our website for all the latest analysis on the Budget with guest economists and IFAs.
Tomorrow, George Osborne will announce his third Budget since becoming chancellor and Citywire's Charlie Parker will be hosting a live show from our studio, responding to all the big announcements and delving into the detail.
We'll be joined by Peter Westaway, chief economist for Vanguard and Richard Watkins, financial planner for Close Brothers. As ever our multi-award winning team of journalists will endeavour to keep on top of the action.
Pressure has been growing on Osborne to turn the economy around after the UK was stripped of its AAA credit rating last month but his options appear limited.
Tax tinkering could be critical in this Budget and we have highlighted 10 key tax areas which could be subject to change this year.
With the economy teetering on the brink of a trip-dip recession and Osborne's austerity measures coming under attack from the IMF and OBR, will he be able to turn things around?
Join us, live, tomorrow, to find out how the Budget will impact you and your clients.
More about this:
More from us
Archive