Citywire printed articles sponsored by:


View the article online at http://citywire.co.uk/wealth-manager/article/a703831
ETF launches hit six-year low
by Robert St George on Sep 18, 2013 at 10:34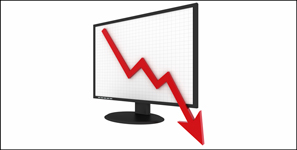 The latest quarterly data on exchange traded funds (ETFs) launches in Europe show that the number of new products coming to the market has fallen to its lowest level for six years.
In the second quarter of this year 15 new ETFs were listed; in no previous quarter dating back to the start of 2007 had the number ever been less than 20.
'The number of newly launched ETFs was rather small compared with the launch activity of fund promoters over the previous five years,' acknowledged Detlef Glow, head of EMEA research at Lipper.
'One reason may be seen in the high number of asset classes that are already covered by ETFs,' Glow explained. 'This means the industry has matured and there are not so many white spots left where fund promoters can place new products.'
Indeed, in the first six months of the year the number of ETFs available in Europe actually shrank, 38 new issues being offset by 56 fund closures.
'Even though some market observers see a consolidation of the industry in these numbers,' commented Glow, 'from my point of view it is only a sign of a mature industry, where promoters need to clear out their product ranges before they launch new ETFs. Therefore, I expect the number of available ETFs will increase by the end of 2013.'
Glow highlighted fixed income as one area of potential growth for ETFs.
The European ETF industry now holds more than £220 billion, an increase in assets of 15% in the year to June. However, the growth rate has slowed in recent months to an anaemic 1.9% since the start of the year.
'This low growth rate does not mean ETFs were out of favour in Europe,' Glow claimed. 'Rather, it was caused by the overall market sentiment and the base effect caused by the level of assets under management that has been reached already.'
The near quarter-trillion industry, moreover, is concentrated in just a handful of products: the ten largest ETFs represent 25% of the industry. Only 41 of Europe's 1,743 ETFs are larger than €1 billion (£836 million), and together they equate to 45% of the total assets under management. Equities account for the majority of these juggernauts, with 28; bond funds follow with 11 and physical gold products with two.
Sponsored by:
More on ETFs:
More about this article:
More from us
Asia & EMD: risks vs opportunity