Citywire printed articles sponsored by:


View this article online at http://citywire.co.uk/wealth-manager/article/a761694
How positive jobs data bury bad news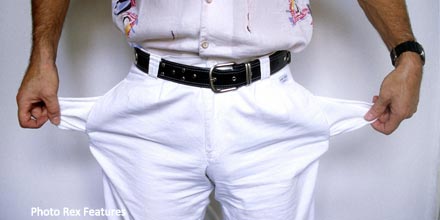 Lurking behind the falling UK and US unemployment figures is the fact that many new jobs created are low-paid, self-employed or zero-hour contracts.
The Department for Work & Pensions (DWP) recently boasted 'the biggest annual rise in a quarter of a century' in employment figures to end of April 2014, stating that 780,000 more people were in work, compared with a year ago. Meanwhile, across the Atlantic, the US Bureau of Labor Statistics (BLS) reported the number of unemployed persons declined by 2.3 million over the year to end of June.
With the UK unemployment rate at a five-year low of 6.6% and the US rate at 6.1%, things seem to be looking up for the workforce. However, delving deeper into the numbers, a few disconcerting trends appear.
In the UK, the employment figures from the Office of National Statistics (ONS) revealed that out of the 780,000 new workers, around 43% – 337,000 – were self-employed, with this segment experiencing a significant 8% year-on-year growth. 
Gillian Guy, chief executive of Citizens Advice Bureau (CAB), said: 'For many people, self-employment is a step back into work. There's a risk that the rise in self-employment masks a rise in people in unstable, low-paid work.'
The DWP figures showed that in April 2014, total weekly pay was 0.7% higher than a year earlier, while regular pay was 0.9% higher. Between April 2013 and April 2014, the Consumer Prices Index (CPI) increased by 1.8%.
Analysis from CAB of wage data since October 2010 showed that increases in wages consistently fell behind inflation, meaning people were struggling to make their incomes stretch to cover everyday costs like rent, energy and food bills.
'People's wages aren't keeping up with rising prices. Falling unemployment will help some households to back on their feet, but there are still serious, ongoing problems in the labour market,' said Guy.
In the US, the situation is similar, as many workers struggle with low wages. According to the employment rights organisation National Employment Law Project (NELP), job growth remains concentrated in lower-wage industries where employment now exceeds pre-recession levels by 1.85 million.
NELP's report, The low-wage recovery, revealed that compared with mid-wage and high-wage industries, lower-wage industries counted for the smallest proportion of job losses during the recession, but have represented the biggest share of employment growth in the past four years.