Citywire printed articles sponsored by:


View the article online at http://citywire.co.uk/wealth-manager/article/a745514
Hedge fund ETF usage spikes – as satisfaction slumps
by Robert St George on Apr 16, 2014 at 09:34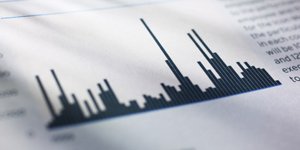 The EDHEC-Risk Institute's latest survey of European investors in exchange-traded funds (ETFs) has revealed that the popularity of hedge fund products in the space has simultaneously jumped and slumped.
2013 was a good year for hedge fund ETFs in terms of their take-up by investors: their usage rose by 14.8% to a record high – above 40% – since the institute began its survey.
But conversely user satisfaction with hedge fund ETFs dropped from more than 50% in 2012 to just above 30%, the worst score since 2009. It is below even the satisfaction rating from 2011, when the db Hedge Fund index lost 6.7%. Last year it rose by 7%. In both years, though, it lagged the MSCI World index.
The survey – of 207 European investors, two-thirds of whom work for firms managing more than €1 billion (£825 million) – suggested that ETF satisfaction is more closely associated with the funds' liquidity than their performance.
Satisfaction rates for hedge fund and property ETFs, for example, have oscillated between 30% and 60% and between 50% and 95% respectively over the past seven years. In contrast, satisfaction rates for equity and government bond ETFs have remained consistently around 90% and 80% respectively through that period.
EDHEC-Risk – an arm of the French business school – attributed this to the fact that two of the principal attractions of ETFs are their liquidity and relatively low levels of mispricing, both of which are determined by the liquidity of the underlying assets.
In essence, then, satisfaction with the actual ETF depends on it doing what it is expected to do, not the performance of the underlying asset class.
Among hedge fund ETFs this has been disappointing. For instance, the £75 million UBS HFRX Global Hedge Fund Index ETF – one of the largest distributed in the UK – has lost 3.7% over the past three years while its index is up 0.7%, a divergence only partly due to the fund's total expense ratio of 0.6%.
The EDHEC-Risk researchers also link satisfaction with the range of ETF products available for a given asset class. There are for example very few hedge fund ETFs available, while the past few years have witnessed a proliferation of corporate bond ETFs. This, more than their performance or tracking errors, may explain the near linear rise in satisfaction with them from 60% in 2009 to more than 90% now – investors can now select products with specific geographies or durations rather than simply buying the whole index.
That same choice is not yet afforded in the hedge fund space, so investors have to buy winning strategies bundled with losers. As a case in point, last year the db Event Driven index gained 11.4% while the db Systematic Macro index lost 2.8%.
Sponsored by:
More on ETFs:
More about this article:
More from us
Asia & EMD: risks vs opportunity