Citywire printed articles sponsored by:


View this article online at http://citywire.co.uk/wealth-manager/article/a712722
Nutmeg unveils performance after fees & tells wealth firms to follow suit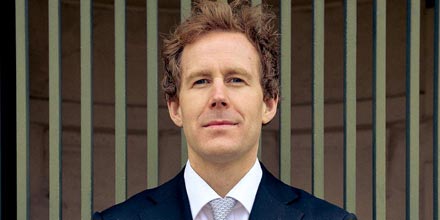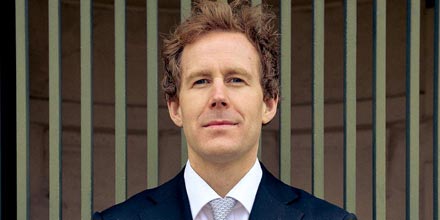 The UK's first online discretionary manager has thrown down a gauntlet to the wealth management industry by publishing its annual performance numbers after fees.  
Nutmeg was co-established by former stockbroker and Wealth Manager cover star Nick Hungerford (pictured) after he became frustrated by the 'exclusivity' and 'lack of transparency' in the investment world, claiming to have 'got rid of all the aspects that made the wealth management industry unpopular'.
Its investment team includes chief investment officer (CIO) Shaun Port, who has 20-years' experience devising investment strategies, and renowned economist John Kay.
In his profile with Wealth Manager, Hungerford described how he wanted the company to become the 'Amazon of finance'.
Nutmeg has used its one-year anniversary - celebrated at the start of this month - to disclose how portfolios in the region of £25,000 have performed once fees are accounted for and hopes the rest of the industry will sit up and take notice.  
The returns, which cover the 12 months to the end of September, are calculated using the weighted average rate paid by Nutmeg clients as at 1 October 2013 (0.82% per annum including VAT) as well as the underlying fees paid to funds which client portfolios were invested in (ranging from 0.09% to 0.75% per annum).
The process for calculating these returns has been assessed by an independent third party, accountant BDO, which has conducted an 'agreed upon procedures' report.
According to Nutmeg, a typical 'medium-risk' portfolio returned 12.3% versus a market return (based on a mix of UK equities, international equities and UK government bonds) of 9.5% and Asset Risk Consultants' peer group average of 8.6%.
The Market Return is our composite return based on a mix of UK equities, International Equities (including Emerging Markets) and UK Government Bonds. Returns are calculated without fees and include income re-invested.
Its 'cautious' strategy returned 8.7% versus the market's 5.2% and a 5% average among its competitors.      
Meanwhile its 'high risk' strategy returned 15%, which while 0.9% above its rivals was 2.9% below the market return.     
Commenting on the numbers, Hungerford said in a statement: 'We challenge the industry to take our lead and publish their net performance figures – that is, after fees. Strong portfolio performance is one thing, but inflated, hidden fees can chew up customers' net returns. Many providers give with one hand and take back with the other.
He added: 'We are proud to be the industry leader on transparency. We have worked hard to produce an analysis of our performance because we believe customers should have complete visibility across their portfolios.
'Not only are our fees low, but we are able to prove to customers that, when it comes to returns, we are highly competitive. The wealth management industry needs to stand up and take responsibility to deliver the same level of clarity as Nutmeg, to all investors.
'It has been a challenging and rewarding 12 months for investors. We delivered a strong performance by finding returns in developed stock markets - being optimistic on the global recovery we held more mid-sized company stocks and we preferred the low-valuation markets of Europe and Japan to large emerging markets.
'But we also had a keen eye on managing risk, by keeping a very conservative exposure to bond markets and avoiding the big sell-off in government bonds.'
Nutmeg's annual fees range from 1% for those investing £1,000 plus and fall to 0.9% for portfolios between £25,000-£50,000. This trend of declining fees continues up to £500,000, when the annual charge drops to 0.3%.  
The table below charts the performance of the strategies across 10 different models.
| Risk Level | 1 | 2 | 3 | 4 | 5 | 6 | 7 | 8 | 9 | 10 |
| --- | --- | --- | --- | --- | --- | --- | --- | --- | --- | --- |
| Risk | | | | Cautious | | Medium | | | | High |
| Nutmeg Portfolio Return | 2.4% | 5.0% | 7.3% | 8.7% | 11.1% | 12.3% | 13.3% | 14.3% | 15.3% | 15.0% |
| Competitor Performance | - | - | 5.0% | 5.0% | 8.6% | 8.6% | 11.3% | 11.3% | 14.1% | 14.1% |
| Market Return | -0.6% | -1.8% | 1.0% | 5.2% | 7.3% | 9.5% | 11.6% | 13.7% | 15.8% | 17.9% |
More about this:
More from us
Archive
Read more...
by Dylan Lobo on Dec 10, 2013 at 07:47