Citywire printed articles sponsored by:


View the article online at http://citywire.co.uk/wealth-manager/article/a599539
How Vestra Wealth is using ETFs
by Emma Dunkley on Jun 27, 2012 at 08:01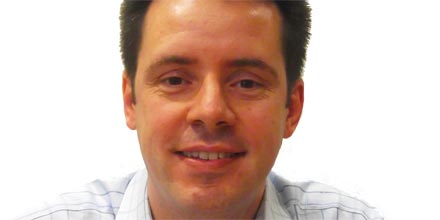 Vestra Wealth's Mario De Bergolis (pictured) talks about where he sees opportunities for using exchange traded funds (ETFs), and underlines the dangers of counterparty risk.
What role do ETFs play in your investment process?
We tend to use active funds and listed securities as the core part of a client's portfolio. ETFs will sometimes be used as satellite positions around these core investments. They are a useful means of obtaining low-cost, tight tracking exposure in order to over or underweight certain sectors based on a short-term outlook. 
In addition, we use ETFs for asset classes where we deem alpha generation potential to be limited due to more efficient markets – rates, for example. Also, we tend to use ETFs for physical commodities where we like to invest in the commodity in its purest sense while mitigating any risks inherent in other commodity proxy investments.
How do you use ETFs? To buy and hold, or for trading?
Our investment horizon for ETFs tends to be more short-term than that of active funds; months rather than years. In today's macro and geopolitical environment, ETFs provide a nimble and efficient vehicle to implement tactical asset allocation decisions and increase or reduce market exposure quickly.
What ETFs have you used recently?
Gold ETFs have been popular for some time now and, to a lesser extent for collective portfolios, gilts and developed market large cap equity funds.
Do you think there are any major issues hindering the ETF market?
Even though growth in the European ETF market has been huge in recent years, it still suffers from lower trading volumes, smaller product sizes and higher fees compared to its US counterparts.
To some extent, this is due to the 'buy and hold' mentality among European ETF investors, which is no bad thing, but it does have an impact on the liquidity of the products available. 
Are you concerned by counterparty risk? Is it more of a problem with ETFs than other active funds?
Counterparty risk is always a concern and is more of a problem with ETFs, particularly if the product is swap-based. As has been widely reported, an investment in synthetic ETFs requires transparency regarding counterparty exposure and the quality of collateral provided.
However, it is also important to examine the securities lending policy of providers with physically-backed products, as the investor is exposed to the lending counterparties.
What is the quality of collateral and is it ring-fenced internally? Is it overcollateralised, for example? 
Sponsored by:
More on ETFs:
More about this article:
Asia & EMD: risks vs opportunity