View the article online at http://citywire.co.uk/wealth-manager/article/a570365
HSBC's Lunt: the long march of the renminbi
by Geoff Lunt on Feb 28, 2012 at 10:29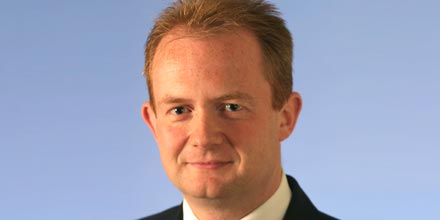 Over the last few months, investors have frequently expressed to me their concerns about the change of leadership in Beijing likely to take place in the autumn of this year and what that might mean for the pace of reform in China's economy and markets.
The fears seem to centre upon the premise that progress towards a more open and accessible capital market may be frozen or even put into reverse by a new regime, damaging China's attractiveness as an investment option and creating a major setback for the economy.
A report published on 24 February by a branch of the People's Bank of China in the eastern province of Anhui suggests that in fact the opposite may be true and that a strong and influential caucus may be forming around the idea that reform is not happening quickly enough.
The report sets out a proposed timetable for the opening of the current account and the internationalisation of the renminbi in a rarely explicit manner for the Chinese authorities.
The three stages
The first stage over the next three years would be to provide global investors with the opportunity to invest more freely into China- the authors believe that the shaky condition of western economies provides unusually auspicious conditions to attract capital.
The second stage, over three to five years, would create an environment which would allow greater use and borrowing of the renminbi offshore.
The third stage thereafter would lead to full convertibility of the currency and the comprehensive opening of the capital markets to global investors. The authors emphasise that excessive preconditions on these reforms could give the impression that the regime is hesitant and sclerotic, expressing the opinion that economics will never give a perfect confluence of factors if the hurdles are set too high. They conclude that the risks to the economy of such moves may have been overestimated and that in fact the greater risk lies in standing still.
I should point out that this is just a consultative paper and may only be adopted in part or even not at all. Moreover, it does not completely mitigate the obvious political risks associated with any change in government personnel. However, there does seem to be a strong lobby for continued reform and frustration in some quarters about the pace of change.
What do changes mean?
So what does this mean for investors? There are likely to be more opportunities to invest in China in different ways.
In recent months, the offshore renminbi bond market ('Dim Sum') market has allowed investors access to the currency and a variety of both global and mainland issuers. But this should be seen as a dynamic rather than a static situation and greater access to the large domestic onshore market can be anticipated over time.