Citywire printed articles sponsored by:


View the video online at http://citywire.co.uk/wealth-manager/video/a629219
Investment Trust Weekly: the 'transformative' media names to back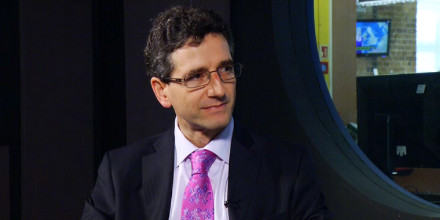 Media is often quickly dismissed as a hard-pressed sector going through significant contraction, but companies within the space are also racing to develop more competitive business models, and some are finding their feet as they diversify into events.
Simon Gergel, manager of Merchants Trust , said he sees opportunities in the transformative media industry, and belives it has become a theme within his £103 million closed-end fund.
Gergel explains that as consumers rein in spending, companies need to find new markets.  Those companies hosting trade shows are benefiting from this, the manager said.
Speaking to Citywire Gergel pointed out that a good example of this is UBM as it makes a growing proportion of its profits from events. Reed Elsevier and Daily Mail and General Trust are also top holdings in the trust.
Merchants Trust is invested in UK equities and focuses on large companies such as Royal Dutch Shell, GlaxoSmithKline and BP. However, Gergel has avoided the mining sector in favour of defensive positions such as utilities, pharmaceuticals and food producers.
One of the stocks he has recently bought into is BBA Aviation. Gergel argues its diversified output, cash generation, dividends and low rating all make it an attractive investment.
Merchants is a highly geared trust, with 23% gearing equivalent to £110 million in assets. Gearing has both helped and hindered the portfolio over the years. It suffered in 2008, and its net asset value (NAV) total return growth over the past five years stands at 2% compared with its three-year performance of 34%.
Its debt is also quite expensive. Gergel notes that as the trust's debts mature, with much of the debt due to reach maturity in 2018 and 2023, it will be able to take advantage of cheaper interest rates as the effective rate on its current debt is 11.3%. 
The trust is currently trading at a wide discount of 11.2% as its shares are trading at 369p, compared with its NAV of 416p per share.
However, at fair value, which takes into account the cost of debt at the current market price rather than at its final repayment value, the trust is trading at a 3.4% discount.
Gergel says that although the trust has bought back shares to narrow the discount in the past, future buybacks are not set in stone. The trust has ongoing charges of 0.64%.
More about this:
Look up the funds
Look up the shares
Look up the investment trusts
Look up the fund managers
Archive