Citywire printed articles sponsored by:


View the article online at http://citywire.co.uk/wealth-manager/article/a724725
Is it Aristocrat-chopping time?
by Robert St George on Dec 17, 2013 at 14:31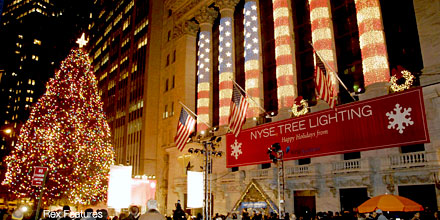 It has been a good year for the S&P US Dividend Aristocrats strategy, but that success is making some anxious about 2014.
The index, composed of US large caps that have increased their dividends annually for at least 20 consecutive years, has returned 28% over the past year. The S&P 500, in contrast, has risen by 26%.
That run has, of course, inflated valuations. The US Dividend Aristocrats trades on an average price-to-earnings ratio of 18.5 and a typical price-to-book multiple of 2.9. The equivalent figures for S&P 500 constituents are 15.9x and 2.5x.
'Underlying valuations on aristocrat stocks have increased significantly over the past 12 months, and shorter-term, investors may well consider taking profits,' said Jonathan Jackson, head of equities at Killik & Co.
Then there is the question of what impact the tapering of quantitative easing will have on the aristocrats, whenever it occurs next year. When Ben Bernanke first mooted the idea in May, the aristocrats index fell by 5.1% over the following month while the S&P 500 slid 3.7% as investors fled bond proxies.
And for those who view the strategy principally in income terms, rather than as a way to buy high quality blue chips, the index's high prices have depressed its yield to 2.7% compared with 2.1% from the S&P 500.
Despite such concerns, Jackson is nevertheless willing to recommend the approach to US equities for long-term investors, especially those tempted by the higher nominal yields available in exchange for greater risk elsewhere.
'A more sensible long-term income strategy is to focus on strong franchises that have a history of growing their earnings and dividends, even if this has to be from a lower level.'
First, Jackson deems it 'understandable' that progressive dividend payers with strong track records should be more expensive than other companies. The index's composition biases it towards businesses with stable, visible revenues: its largest exposure is to consumer staples, with a 20% weighting against 10% in the S&P 500.
Equally, information technology comprises just 4% of the aristocrats index compared to 18% of the S&P 500. Second, though, Jackson challenges the notion that the aristocrats are even expensive at the moment. Valuing companies solely by their earnings 'does not take account of the less leveraged balance sheets amongst the dividend aristocrats,' he said.
Sponsored by:
More on ETFs:
More about this article:
More
Asia & EMD: risks vs opportunity