Latest News - July 2014RSS
We chart the key events that mark Barclays Wealth & Investment Management's interesting course over the past five years.
International expatriation specialist Bradly Hackford has revealed the top 10 countries with low tax burderns across the world.  
Invesco Perpetual's fee income rose by almost $6 million (£3.37 million) to $29.6 million in the second quarter.
James Munson has joined C Hoare & Co from HSBC Private Bank, where he was a director.
The boutique has soft-launched a leveraged version of its flagship European equity long/short fund managed by Leonard Charlton.
Data from Citywire Discovery reveal the very few managers adding value in the European small and mid-cap space.
High turnover in the asset management industry has caused Meadows to take a second look at where he invests.
Prospect of US interest rate rise weighs on investors. Afren tumbles after boss suspended. Argentina defaults on debt.
Giles Hargreave is stepping down as chief executive of Hargreave Hale to focus on running money.
Toby Nangle will launch the Global Multi Asset Income fund, which he believes will offer investors a solution in the changing world of pensions.
Pictet has launched a market-neutral European equity fund for its total return team.
Wealth managers are failing to deliver value for clients when they place market trades because many 'do not understand key elements of the rules'
The Serious Fraud Office (SFO) has paid Robert Tchenguiz £1.5 million in a final settlement, which has pushed the cost of the bungled investigation above £7.5 million.
Investec has reported strong inflows over the past quarter, attracting almost as much as in the entire prior year.
Lloyds Bank has been forced to store an additional £600 million to cover the mis-selling of payment protection insurance (PPI).
The acquisition of Cazenove Capital fuelled a surge in revenue and performance at Schroders' wealth arm.
AXA Investment Managers has shut its Sterling Gilt fund, attributing the decision to the plummeting yields available from UK sovereign debt.
Our daily roundup of the best analyst commentary on shares, also including Jupiter and Greggs.
Banking shares gained the most after the US central bank gave a rosier assessment of the US economy.
And bank bonus clawbacks could damage City's competitiveness and impose direct costs of more than £260 million on the country's banks, the industry has warned.
News sponsored by:
Unconstrained investing: Opportunities accross the board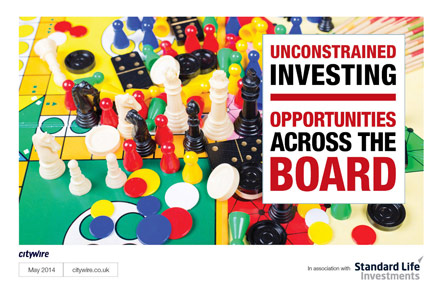 SLI's Ed Legget, Thomas Moore and Mikhail Zverev discuss unconstrained investing.
Franklin Templeton's Richard Bullas on UK smaller companies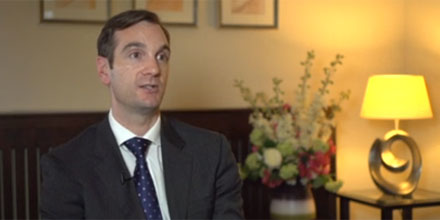 Richard Bullas, Portfolio Manager, Franklin UK Smaller Companies Fund and delegates at Citywire South West talk UK smaller companies.
Citywire TV
What would prompt Roland Arnold to sell the likes of Ashtead and Howden?