Latest NewsRSS
UK farmland prices are expected to continue hitting record highs over the next year, albeit at a slower rate than seen over the last 18 months.
A long-term uptick in financial deals will push markets to the brink, but the veteran investor is not concerned about a crash.
Gold investors are enjoying some respite in 2014 after a long period of falling prices, with the precious metal emerging as one of the year's best plays to date
Fidelity Global Dividend fund manager Dan Roberts highlights five stocks he is backing to prosper in a volatile market.
(Update) Profits warning hits GlaxoSmithKline. FTSE 100 edges higher despite fear of more punitive EU sanctions against Russia.
The global equity income sector only used to have a couple of members but in recent years it has been expanding as new funds have been launched and others have broadened their remits
Neil Woodford, the best UK investor of his generation, has taken a big chunk of biotech minnow Synairgen
Edmund Salveson spent eight years at Brewin Dolphin.
The FCA has started a criminal prosecution over an unauthorised investment scheme.
Assets under management at River and Mercantile have hit £18.1 billion, up by more than a tenth since the start of the year.
Charles Stanley posted paltry asset and revenue growth over the three months to the end of June, impacted by poor commission income.
Brewin Dolphin's revenues took a tumble over the 12 months to the end of June, as its switch out of trail and move to a national rate card took its toll.
Our daily roundup of the best analyst commentary on shares, also including Premier Oil and UBM.
The S&P 500 hit an intraday record boosted by better-than-expected inflation and housing reports and amid upbeat earnings reports.
And a dispute over two warships France is building for Russia is threatening to overshadow a high-stakes meeting of EU foreign ministers.
It has been a busy year for shareholder activism with a number of firms on the end of revolts.  
David Taylor took a stake in Jupiter this month overlooked his reluctance to back IPOs to buy an interest in River and Mercantile.   
This year has been massive for pensions and EY's Dan Mahony analyses how those with larger pots could respond.  
Ian Hannam has lost his two-year battle against a £450,000 fine imposed by the FCA for market abuse.  
Sentiment improves as Ukrainian separatists agree to hand over black boxes of crashed plane. Tesco gives back yesterday's gains.
News sponsored by:
Unconstrained investing: Opportunities accross the board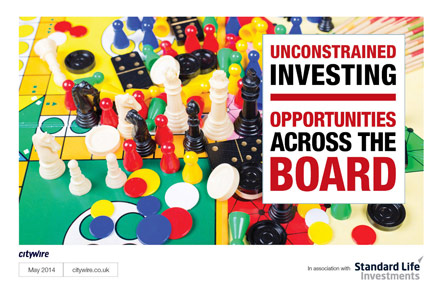 SLI's Ed Legget, Thomas Moore and Mikhail Zverev discuss unconstrained investing.
Franklin Templeton's Richard Bullas on UK smaller companies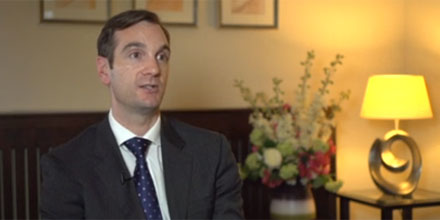 Richard Bullas, Portfolio Manager, Franklin UK Smaller Companies Fund and delegates at Citywire South West talk UK smaller companies.
Citywire TV
What would prompt Roland Arnold to sell the likes of Ashtead and Howden?