Latest News - Page 2RSS
Henderson International Income trust manager Ben Lofthouse shares his thoughts on recent developments in the tobacco sector in this video.
B&Q owner falls 7.5% on disappointing sales. FTSE flat as investor caution prevails amid geopolitical tension.
Ashcourt Rowan has bolstered its investment management and advisory teams with three new hires.
New research from Knadel shows that wealth management firms are outsourcing in a way they haven't before.
John Yakas and Nick Brind, managers of the £184 million Polar Capital Global Financials trust, have argued that banks will soon have to begin returning capital to shareholders.
Hargreave Hale has added to its London team with the hire of Jeannette Cottrell from Bestinvest, where she worked as a senior investment adviser.
Brooks Macdonald's assets under management rose by 28% year-on-year, bolstered by the acquisition of DPZ Capital in April.
Close Brothers saw assets under management rise by 4% to £9.7 billion, while its loan book surged by 8% to £5.2 billion in the five months to the end of June.
Rathbone Brothers is to pay £15 million to settle a long-running legal dispute involving its former Jersey trust subsidiary and an ex-employee.
Bundesbank supremo Jens Weidmann has urged Britain not to quit the European Union, even quoting The Beatles to sell the mutual economic benefits of the country retaining its membership.
Our daily roundup of the best analyst commentary on shares, also including Provident Financial and Poundland.
And Big Six energy suppliers could be broken up by investigation into profits and prices, as Competition and Markets Authority sets out its concerns about the sector.
However, Boeing weighed on the Dow and conflicts in Ukraine and the Gaza Strip kept the broader market's gains in check.
After falling dramatically out of favour during the financial crisis, commercial property funds are once again winning the hearts and minds of investors
(Update) Profits warning hits GlaxoSmithKline. FTSE 100 edges higher despite fear of more punitive EU sanctions against Russia.
UK farmland prices are expected to continue hitting record highs over the next year, albeit at a slower rate than seen over the last 18 months.
The global equity income sector only used to have a couple of members but in recent years it has been expanding as new funds have been launched and others have broadened their remits
Fidelity Global Dividend fund manager Dan Roberts highlights five stocks he is backing to prosper in a volatile market.
A long-term uptick in financial deals will push markets to the brink, but the veteran investor is not concerned about a crash.
Neil Woodford, the best UK investor of his generation, has taken a big chunk of biotech minnow Synairgen
News sponsored by:
Unconstrained investing: Opportunities accross the board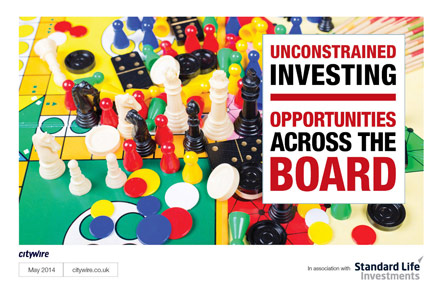 SLI's Ed Legget, Thomas Moore and Mikhail Zverev discuss unconstrained investing.
Franklin Templeton's Richard Bullas on UK smaller companies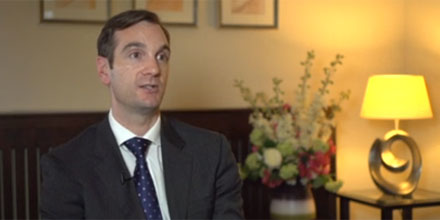 Richard Bullas, Portfolio Manager, Franklin UK Smaller Companies Fund and delegates at Citywire South West talk UK smaller companies.
Citywire TV
What would prompt Roland Arnold to sell the likes of Ashtead and Howden?