Citywire printed articles sponsored by:


View the article online at http://citywire.co.uk/wealth-manager/article/a647059
Mifid II promises a new era for European ETF trading
by Emma Dunkley on Dec 28, 2012 at 07:00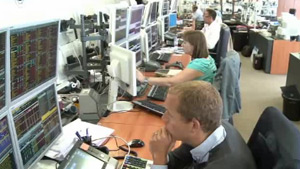 Despite the name, exchange traded funds (ETFs) are largely traded off-exchange in Europe among big institutions. Although this might seem like a harmless paradox, most over-the-counter (OTC) trades are not reported.
As a result, investors cannot easily gain an accurate idea of secondary market liquidity and pricing, ultimately hindering the industry's growth on the continent.
As it stands, ETF trades on-exchange are reported, much like shares, so investors can see trading volumes and pricing. However, European Union regulations do not require OTC trades to be reported, although a couple of venues, such as the London Stock Exchange, do reveal them.
On the surface, it might not seem problematic that these trades go unreported but the OTC market accounts for about two-thirds of ETF trading in Europe. Consequently, a significant amount of ETF trading goes unrecognised, especially by smaller investors who are unaware of this process. Such a lack of transparency also means it is tough to find out how much buying and selling is taking place, and hard to get an idea of the aggregate trading price.
Day of the Mifid
However, regulatory developments are in the pipeline that could change the reporting of ETF trading in Europe. The second instalment of the Markets in Financial Instruments Directive (Mifid), expected in 2015, will potentially include the requirement that OTC trades are reported, and will introduce a consolidated tape – an electronic program providing real-time data on volume and prices for exchange-traded securities.
'Consolidated tape and reporting of all trades is beneficial because it gives better transparency on what is happening,' says Deborah Fuhr, a partner at ETFGI. 'It gives retail investors comfort as they can see what's on-exchange. If they can't see trades being reported, they will feel uncomfortable.'
Indeed, consolidated tape would help overcome the issue of liquidity fragmentation in Europe, whereby ETFs are listed and cross-listed on a range of more than 20 exchanges. Having one ETF listed on multiple venues means it is tough for the end-investor to work out the total trading volume, as they have to add it all up across exchanges.
A consolidated tape would aggregate trading data for all on and off-exchange trading of ETFs, which would help investors identify the best prices in terms of the tightest bid/offer spreads and the greatest liquidity in the secondary market.
'Having a consolidated tape is important as ETFs are listed across so many exchanges. It's fragmented, so you only see only a snapshot on one exchange,' says Fuhr. 'However, there is still a lot of uncertainty as to how consolidated tape would work. Who would run it and what fee would they charge?'
Sponsored by:
More on ETFs:
More about this article:
Asia & EMD: risks vs opportunity