MULTI-ASSET CENTRE
Rathbones has replaced Close as the manager of a multi-million pound global equity mandate, run on behalf of Scottish Life.
Rathbones is planning to lower the benchmark on David Coombs's Strategic Growth portfolio to keep the fund within its risk budget against a challenging macro backdrop.
Speaking at the Private Client Manager Retreat in Hampshire, Odey's macro expert Tim Bond warned on the Tiger's increasing number of special purpose vehicles that 'aren't working'. 
A roundup of some of the best analyst commentary on shares, also including HSBC and Jelf.
Hargreaves Lansdown's Lee Gardhouse has landed just shy of £1 million after selling 100,000 shares in the firm.  
The team at Ruffer Investment Company struggle to make sense of the recent sell off in gold but has no intention of selling its exposure to the precious metal.
Japan's Nikkei 225 jumps 3.6% and the FTSE 100 nears its all-time high as investors celebrate last week's US jobs figures. 
Fears about growth in China have resurfaced after figures for the first quarter disappointed investors, making the once thriving tiger look more like a pussycat. But nearby Macau is bucking this trend thanks to its thriving gaming industry.
The focus may be on unsustainably low sovereign debt yields, but Invesco Perpetual's co-head of fixed interest Paul Causer has warned that high yield is overvalued and investors in 'cocos' are at significant risk of losing capital.
In association with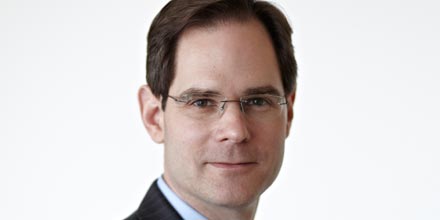 Citywire talk to Invesco's CIO of global asset allocation Scott Wolle about how the firm keeps risk under control.
At the roundtable, we asked whether the past three years since the collapse of Lehman Brothers have fundamentally changed the nature of portfolio risk, or whether old principles hold true and we are in danger of throwing the baby out with the bath water by changing our approach.